Sleeping in make-up
Make-up removal should become everyday ritual of every woman. Sadly, many women goes to sleep with their make-up on, and they don't realise how damaging that is for their skin. Foundation, powder and concealer left over night, clog pores, make it impossible for skin to breath and cause irritations and blackheads. Mascara and eye shadows, which haven't been removed can lead to allergic reaction. Lack of evening skin care can result with pink eye, tearing or redness. Furthermore, sleeping in make-up accelerates ageing processes of skin and wrinkles.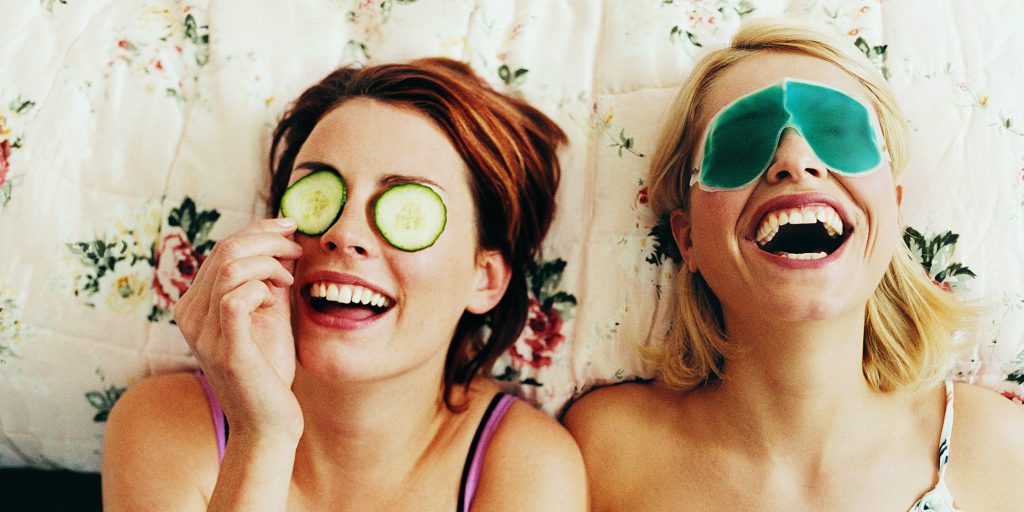 High amount of sun radiation
Probably many of you have experiences effects of too long exposure to sun. Burning skin, exfoliating epidermis, irritation and redness. Undeniably, sunlight is necessary for synthesis of vitamin D. However, use sunbathing moderately – to create daily dosage of vitamin D is necessary only 15 minutes of exposure to sun. Longer sunbathe (sun, solarium) can often cause irreversible effects, among many melanoma and other skin cancers. That is why, before and after sunbathe use sun filters SPF 50.
Hot shower or bath
Each one of us likes bathes with additional aromatic oils or highly foaming cosmetics. However, not many knows that this type of evening skin care can worsen skin condition. Under influence of high temperature skin becomes dry and collagen fibres become weaker. Additionally, washing cosmetics (bubbles or bath salt) can damage epidermis. Always remember about moisture of body and face after bath or shower.
Artificial substances in cosmetics
Lately, popular is subject of harmful properties of parabens, fragrances, mineral oils and paraffin. Artificial ingredients can cause skin dryness, irritations and even acne or other skin changes. For this reason, try to choose cosmetics with content of natural ingredients and those which consist of several organic substances. You can also make your own cosmetics at home.