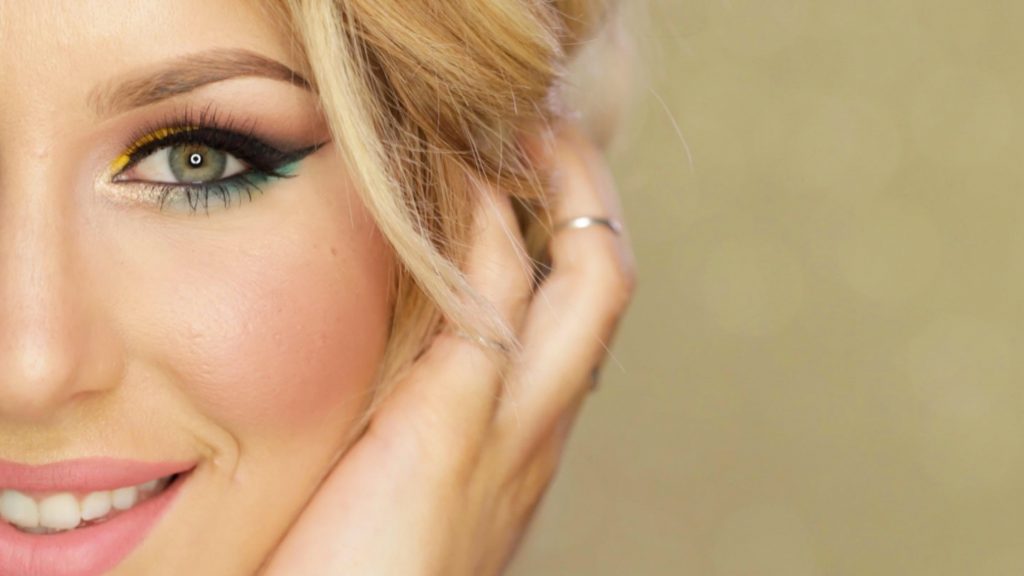 Spring… The Nature is waking up, we can observe first buds on the trees, flowers blossom, all around us is plenty of colours and smells. Only our skin is fatigue and dull. How should we regenerate it and make it look beautiful and fresh?
Great solution would be cosmetics with shimmering flecks. The sunlight that is slowly getting through the clouds will reflect from the flecks, which will create optical illusion and face will look radiant, highlighted and fresh. Those shimmering flecks you can find in: eye-shadows, blushers, make-up bases, foundations, bronzers and powders. All of those products will not only make your face look radiant, but also cover the wrinkles, dark circles around the eyes and other skin imperfections. Remember to match the cosmetics with the skin complexion and its type. With more intensive colours wait till summer, and for now focus on the light pink and peach accents.
Blusher is another proven way for radiant skin. With the upcoming spring you can add some more lively colours to your skin. You don't have to wait till summer for the tan to "cover" dull skin. The blusher applied in small amounts will emphasise the shape of your face and give it healthy and beautiful look. With the same cosmetic you can replace the eyeshadow. All you need to do is skim the eyelid with the blusher and your look will be more radiant and beautiful.
Highlighting is a past seasons trend. And it probably will never go out of fashion. To highlight the face use foundations, BB creams or concealers about one tone brighter then the skin complexion. Apply the cosmetic around the eyes, browridge and between the eyebrows, on the chin and the bridge of the nose. With the brush or sponge rub the highlighting product in the skin in a way that it won't leave smudges or spots. You don't have to use neither matt nor transparent powder.
To highlight the eyes use eye pencil or eyeshadow in bright, pearly colours. Then put on the layer of the black mascara or the mascara in the colour of your eyes. The perfect finish will provide intensive lips. It is a make-up made according to the one of the main rules of the make-up artists: bright make-up of the eyes and expressive lips. Match this make-up with the intensive colour on the fingernails. Your spring make-up is ready!