The beginning of this year is filled with newest cosmetics from Inglot. The brand is introducing some very innovative make-up solutions, and among them make-up base with HD pigments, which is supposed to correct skin imperfections and equalise its complexion. How does the HD base work? Why the corrective make-up base from Inglot is worth the attention?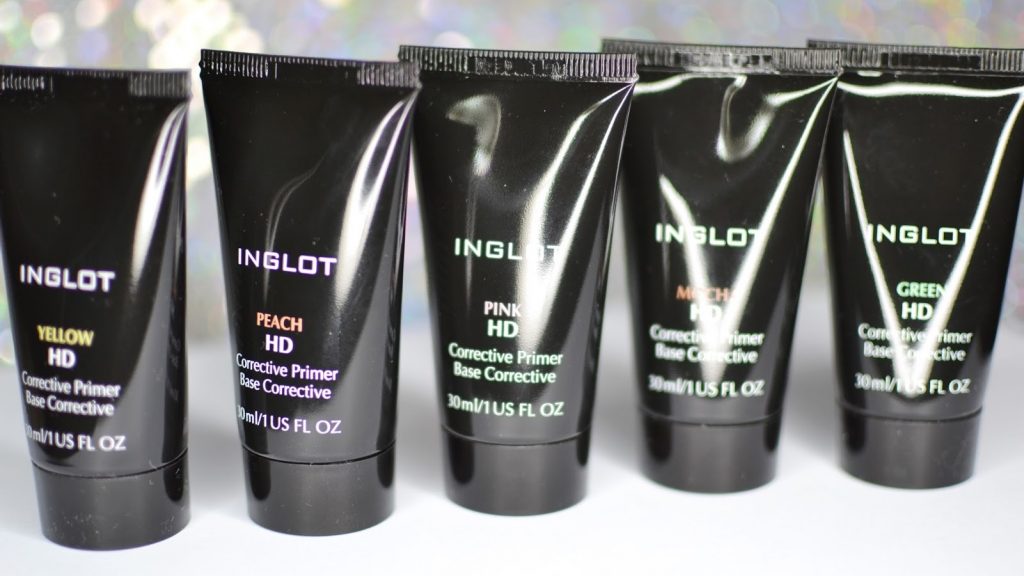 Inglot introduced line of corrective make-up bases in five colours versions – each of HD make-up bases' colours gives different results and has specially picked ingredients for precise effect. All of them incorporate the same effectiveness and base ingredients. Corrective make-up base from Inglot is covering skin imperfections and equalises its complexion thanks to the lily extract and the hyaluronic acid. Those ingredients ensure that hypoallergenic make-up base gives additional moisture and smoother to the face.
What properties has each of the corrective HD make-up bases?
Pink HD – pink corrective make-up base was enriched with the luxury white truffles extract, that have excellent nourishing properties; this make-up base is perfect for rejuvenating dull skin and giving the skin radiant look.
Green HD – green make-up base is enriched with buckeye extract, that exerts strengthening of the capillaries; it is best as a make-up base to cover spider vines, redness and skin irritations.
Yellow HD – yellow make-up base contains natural extract from African tree called Enantia chlorantha that has antibacterial properties; absorbs sebum and mattes; this is a solution to red and violet discolourations (i.e. bruising).
Peach HD – peach make-up base is based on saffron extract, that is a very expensive substance that exerts antioxidant properties; perfectly covers blue and violet discolourations of the face and gives it natural radiant look.
Mocha HD – brown make-up base is a product with a Japanese ginkgo extract (so called ginkgo biloba) with a elasticising properties; this base is great for neutralising and hiding pigment discolourations.