Keratin hair repair without salon treatments? Nanoil proves that effective hair revival can be achieved at home – all you need is a good mask that contains hydrolyzed keratin. See how easily and quickly you can repair your hair with Nanoil Keratin Hair Mask.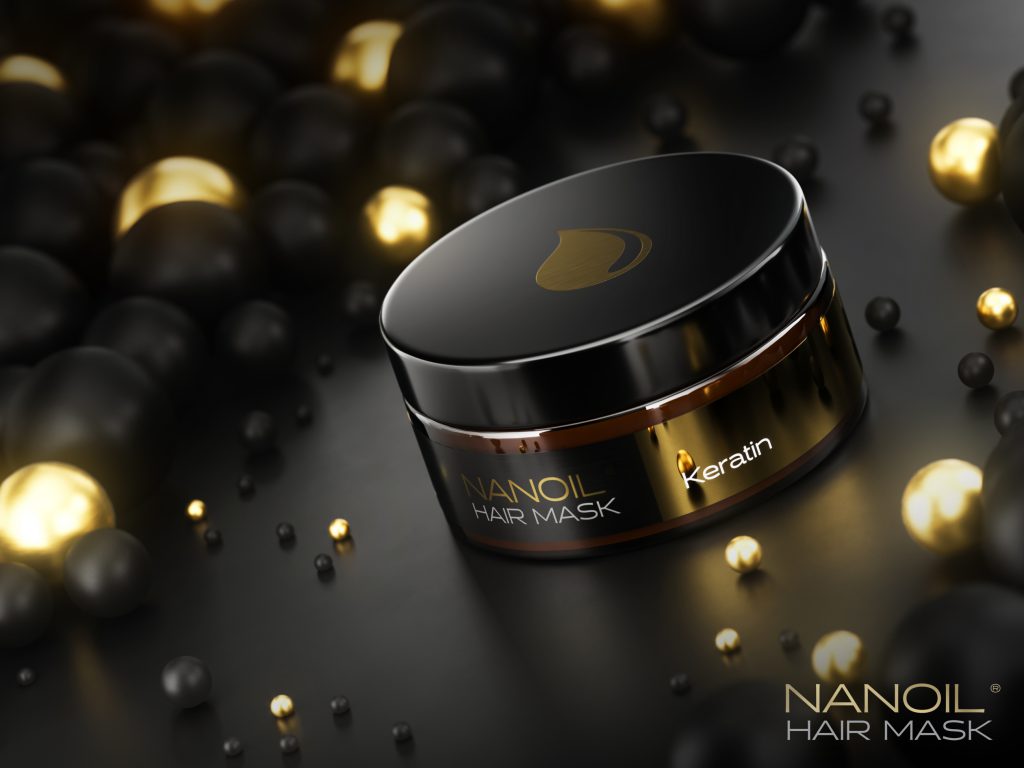 Nanoil is a synonym for innovation. At first the brand launched hair oils suited to hair porosity, that is the structure of hair. Today, they've created professional hair care and repair masks for home use and for better effects than salon treatments give. This is a trustworthy brand, that's for sure.
If you're bothered by dry, damaged hair needing repair, try Nanoil Keratin Hair Mask which is the best mask for damaged hair you've ever come across. What makes it stand out?
NANOIL KERATIN HAIR MASK
Usually home hair care doesn't make us think of amazing effects and intensive hair repair. Nanoil rejects the stereotypes and presents Keratin Hair Mask – a mask rich in keratin which turns regular hair care into at-home hair repair therapy whose intensity and effect can be compared to salon keratin smoothing treatment.
What ingredients is it made up of?
As the name suggests, this mask contains hydrolyzed keratin – a protein that is a natural building block of the hair whereas its deficiency leads to poorer condition of the tresses. Tiny keratin molecules rebuild the hair and are able to reverse even extreme damage in the inner structures.
View this post on Instagram
There's more in the composition, though. Despite few ingredients, there's room for panthenol – provitamin which revitalizes the hair, hydrates, adds elasticity and protects.
What about the effect?
Obviously the results are the most interesting. How does this hair-repair new arrival really work? What can you bargain for choosing it for your daily hair care? The manufacturer promises that Nanoil Keratin Hair Mask:
repairs damage of inner hair structures.
strengthens the follicles, preventing hair loss.
reduces hair breakage and reinforces the hair.
secures hair ends against splitting.
leaves hair silky, glossy and resilient.
protects from the mechanical damage.
keeps the hair healthy for longer.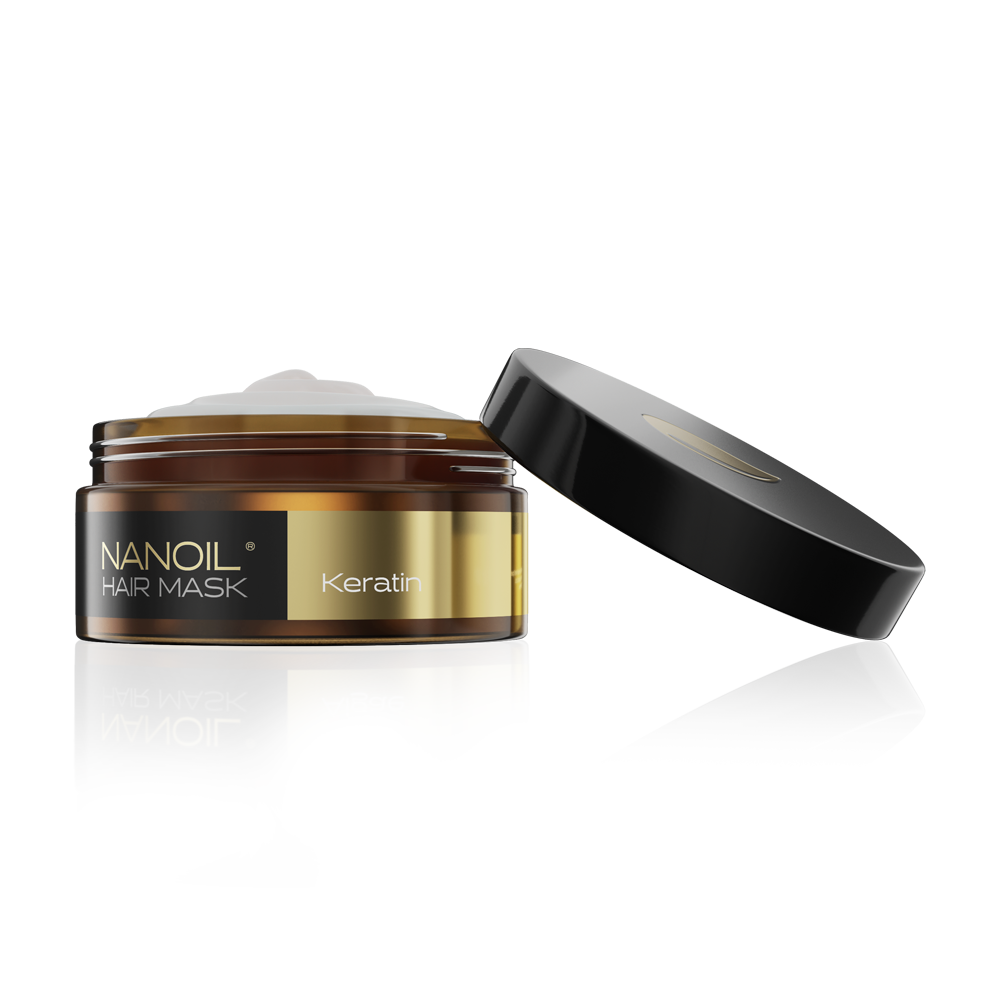 Surely the regularity matters a lot – if you use the mask from time to time, you are likely to get poorer effects and feel disappointed.
How to use the mask?
Easy use is what makes Nanoil keratin hair mask take advantage over other intense repair therapies for damaged hair – you apply it like a regular mask. A portion of the mask applied to the hair after washing and left for fifteen minutes is enough to make the hair stronger, thicker and damage-resistant after a few uses. Without salon treatments, in the privacy of your home.
Nanoil Keratin Hair Mask is very lightweight. Using it is a sheer pleasure because it doesn't overload the hair and it's easily washed out. The mask envelopes the hair with a creamy formula, plus it lasts long. Is there anything else you want a hair mask to do?
Learn more at www.nanoil.us