Hair masks by Kallos are considered as one of the most popular hair care products among all hairmaniacs. However, few women know that this brand also offers LAB 35 oil created to nourish hair and pamper us with its incredible smell. It's time to introduce Kallos hair oil!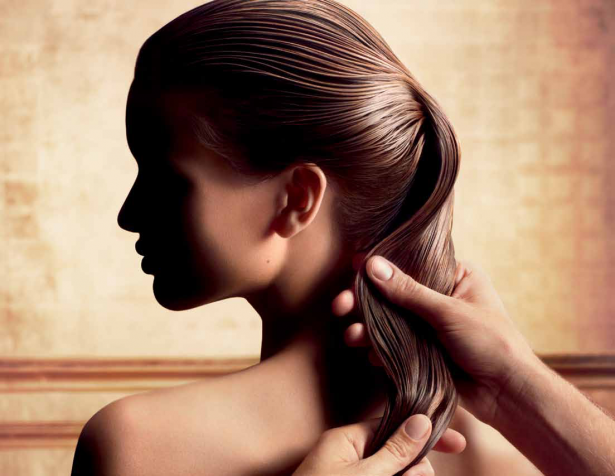 Universality of Kallos products is just one of many features that makes the cosmetics so willingly used for daily hair care. Additionally, the beauty products are maximally effective and available in many original fragrance versions; which is directly connected with the various nourishing substances content the cosmetics feature. Similarly efficient and universal is hair oil Kallos LAB 35 that has beautiful smell and in known for delivering a highly professional action. How does it serve hair in particular?
Secret formula of KALLOS LAB 35
The key to successful hair care is the precise blend of ingredients. Just a dash of natural oils is enough to let hair win softness, elasticity and shine. Kallos Cosmetics brand knows that well, therefore, Indulging Nourishing Hair Oil LAB 35 is made from nearly vegetable oils only, which deliver deep nourishment and prevent water loss.
What natural oils does Kallos LAB 35 hair oil contains?
• argan oil – delivers heat protection,
• avocado oil – prevents brittleness,
• coconut oil – minimises water loss,
• sunflower oil – delivers hydration,
• linseed oil –  slows down ageing processes,
• olive oil – delivers regeneration and gloss,
• macadamia oil – delivers protection and reinforcement.
Professional hair support
Small number of silicones and a huge amount of natural oils aren't the only ones responsible for gifting Kallos LAB 35 with the very beneficial features. The cosmetic can be applied to dry or damp hair, which is considered as a significant facilitation. The oil is absorbed well, thanks to which, it doesn't leave any greasy coat on hair. Last but not least, the oil is able to penetrate hair to regenerate it from the inside.