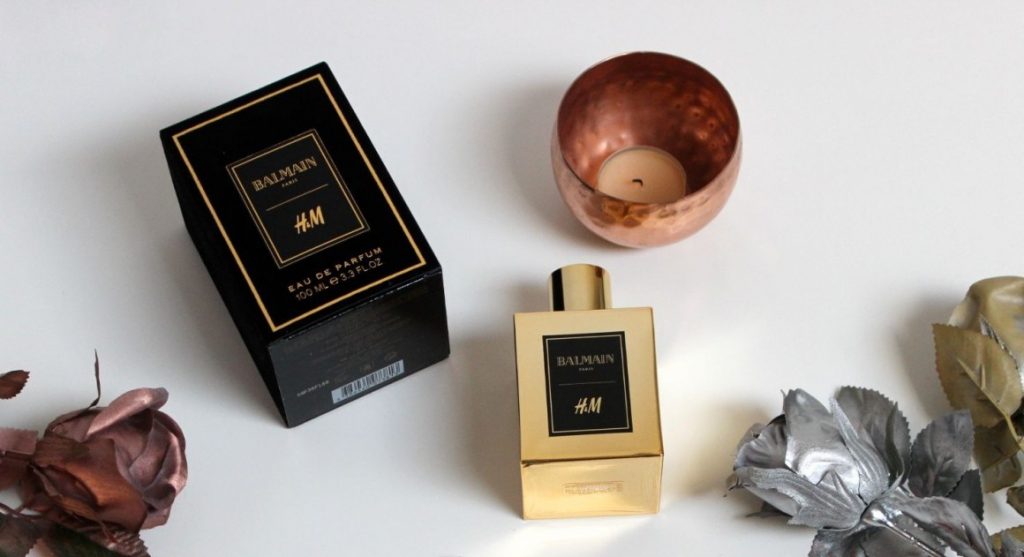 We all know that well-known Swedish high-street shop loves co-operation with world famous designers. Now, everyone is talking about co-operation of H&M with French fashion house Balmain. Line, which is a result of months of collaboration of both brands isn't another collection of clothes. This time those world giants of fashion bet on scents and created a limited edition of women's perfumes – Balmain x H&M!
This Swedish clothes high-street shop does not need introduction. It was founded by Erling Persson in 1946 and since its beginning the brand wanted to sell good quality clothes in good prices. However, Hennes & Mauritz are not only about clothes, but also shoes and cosmetics. Balmain is a year older brand that comes from France. Its blooming period happens to last for several years, since the creative director of this fashion house became Olivier Rousteing, young and brave designer. Balmain is mostly about exclusive clothes. Of course, nothing stood in a way of two brands working together.
The result of collaboration of both brands, which are closely connected to fashion world is the limited edition of women's perfumes signed by logo Balmain x H&M. This luxurious eau de perfume has incredibly elegant, warm and deep scent. There is mostly many references to character of Balmain – innovative and creative rad in rock style. What is the fragrance of Balmain x H&M? Mainly, classical white flowers in combination with strong aroma of white musk and wood scent. The most intense scent is jasmine, thanks to which those perfumes are very feminine and elegant classic.
Oliver Rousteing, who wants to rejuvenate brands image, is now promoting it not only with good designs, but also with co-operation with well-known people in show business and world famous brands. No wonder, that perfume line Balmain x H&M is extremely successful collaboration between brands. Created under the double name perfumes are a perfect product for self-confidant, valuable and loving a scent of luxury women. Distribution of perfume locked in 100ml vials, is envisioned for 80 shops all around the world.