Eyelashes – the key element of every woman's appearance. I guess there's no woman who doesn't care about her lashes and a mascara she uses. However, if you want a mascara to give amazing effects of healthy and beautiful lashes, at least some attention and care are a must. What can we do to have beautiful eyelashes?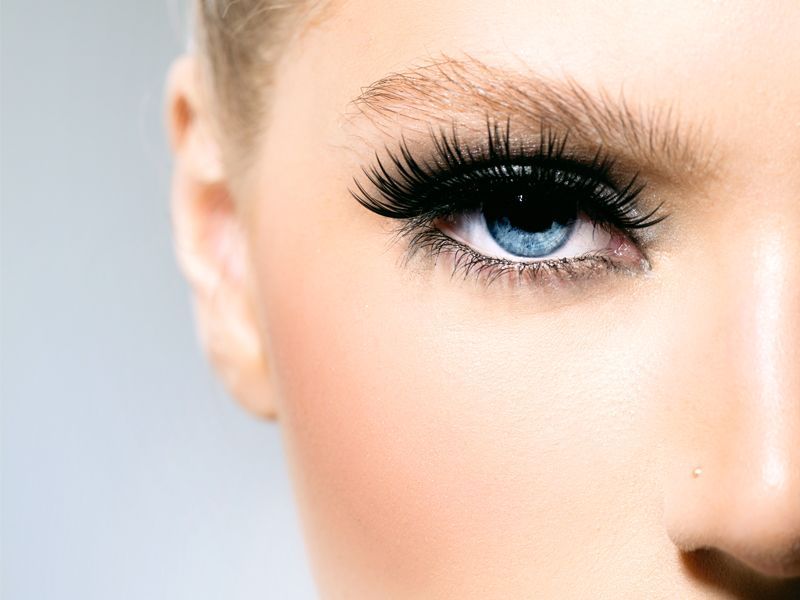 Lashes – smaller brothers of long hair
You must remember that your eyelashes are tiny hairs. That is why the same things that harm (and help) the older brothers harm your lashes, too. Toxins, hot and dehydrating sunlight, too high or too low temperatures, stress, bad eating habits, pulling (e.g. while taking makeup off too harshly), pharmaceuticals, past diseases, wrongly-chosen cosmetics e.g. mascara.
How NOT to enhance the appearance of your lashes?
Long and healthy eyelashes are the elements that every woman is proud of. Now, more and more women start seeing that applying falsies at home or at a beauty salon isn't good for their natural lashes. Unfortunately, you pay a huge price for eyelash extensions – poor condition, lash loss, gaps in the lash line, lash tips are lighter so they seem even shorter. Supplements may prove to be the rescue but they don't always work the way you'd like them to. Many of them contain fewer nutrients and more damaging substances.
How to repair and nourish the eyelashes?
An eyelash serum is the best rescue for short or damaged lashes. The product has the ability to carry out a quick and effective rescue operation on extremely damaged hairs which is its main task. You should check which lash serum is the best one. Don't compromise. The top serums are able to both improve the condition of lashes and intensify their appearance: promote growth and boost volume on the entire lash line.
To make serum work better, you should choose a good mascara – the one that doesn't just give a beautiful coating but also conditions the lashes. The best mascara is high in nutrients which protect and nourish the tiny hairs.