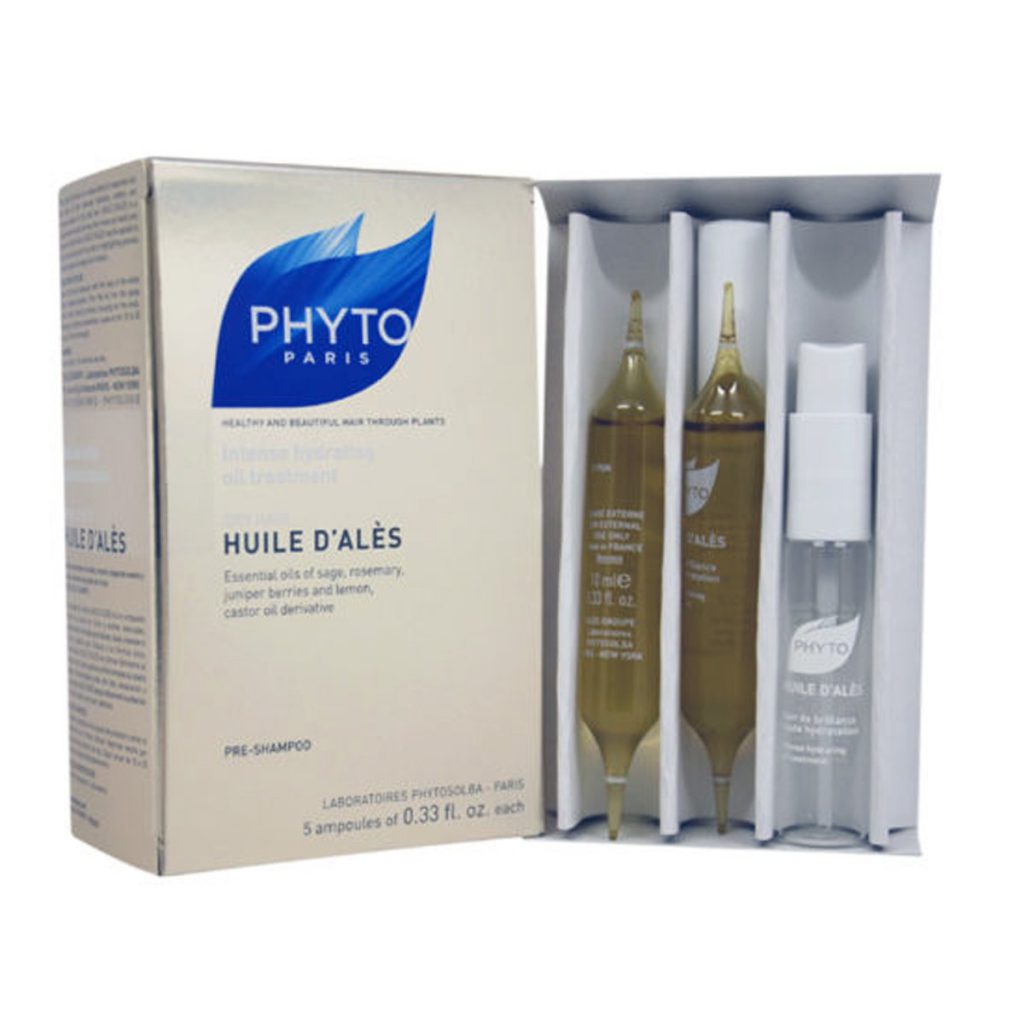 Phyto is a French company, which exists for half of the century. Its speciality are dermo-cosmetics for hair and skin with specific problems. Phyto cosmetics for years and year to come help with everyday hair care, but also eliminate dandruff, prevent baldness and excess oily scalp. This brand likes to reach for vegetable active substances. All their cosmetics are clinically and dermatologists tested, and according to the manufacturer do not cause any irritations.
Special attention deserves an innovative product: hydrating hair oil with castor oil. It is dedicated for all women who are struggling with the problem of dry hair and scalp. Thanks to the presence of castor oil, cosmetic provides gloss to matte locks, regenerates damaged hair and nourishes. Castor oil leaves hair glossy, smooth and moisturised. Hair serum from Phyto consists of unique formula, which will make easier removal of oil from hair with only water (no necessity for use of shampoo). Castor oil allows balance to processes occurring on the scalp surface and prevents hair loss. On top of that, the cosmetic is supported by essential oils for great nourishment and moisture for hair. What is more, castor oil protects hair against unfavourable external factors like wind, freeze or the sun.
The serum with castor oil is placed in five ampoules to which is attached a special diffuser. To apply product on hair, you just have to spray ampoule with the diffuser. This cosmetic has to be left on hair up to 30 minutes. After this time you have to rinse it with large amount of water.
Serum holds the power of botanical ingredients. You can find here parabens in only trace amounts. Castor oil in the ampoules is placed in high concentration. It guarantees strengthening of hair on their entire length as well as the hair bulbs. This cosmetic has beautiful golden packaging – though non-durable, because made of paper. On the inside are cardboard rows were rest five ampoules and small aesthetic diffuser.
One ampoule consists of 10 ml/0.3 oz of the product, so the entire thing holds 50 ml/1.7 oz of oil. The fact that each ampoule is poured into the diffuser after the previous one ends, guarantees that the oil does not go rancid during the application.