Natural oils are returning to favour. They have been conquering the cosmetic market and more and more often appear in all kinds of diets. Oils: linseed and coconut are experiencing their renaissance. In today's post, I'd like to describe why and how they are considered better than any pharmaceuticals.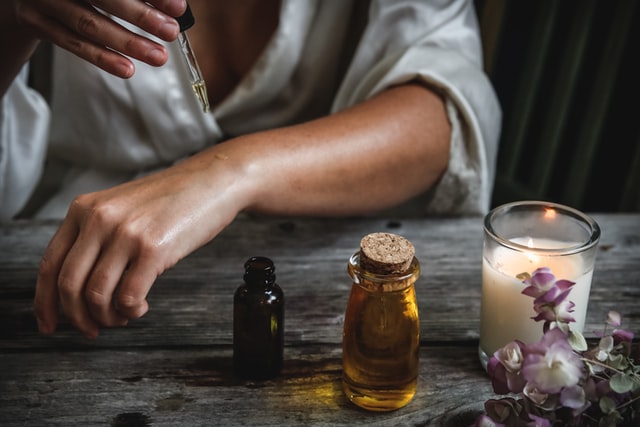 Natural oils – health and cosmetic properties 
Natural oils will help you get rid of many scalp- related problems (dandruff, psoriasis, eczema, irritation, excessive seborrhea). They are perfect for applying to the hair and scalp (they are the only substances that are safe enough to apply to the scalp). Natural oils penetrate the bubs and strengthen the hair from within to make each strand grow stronger, more beautiful and to prevent fall out. All you need to do is to determine what oil will suit your hair porosity and use it at least once a week instead of a traditional hair mask.
Natual oil help lose weight. It's remarkable that coconut oil not only works better than fibre, it inhibits the feeling of hunger, but also speeds up metabolism and digestion, so we burn what we ate faster and get rid of unwanted fat from the body.
Natural oils have antibacterial properties- coconut oil is merciless to bacteria, therefore, it is recommended that you apply it to the face before bedtime. This way, it has the entire night to fight blemishes, inflammation and reduce ageing processes. In addition, it works well for the feet because it has antifungal properties.
Natural oils reduce the level of bad cholesterol- in this case, linseed and coconut oils are the masters. These two oils are best to use in a diet in order to take care of the level of the good cholesterol and get rid of free radicals from the cells. It is worth remembering that flaxseed oil has the most well-balanced content of omega-3 and omega-6 fatty acids which is a great cancer prevention.
Natural oils match every skin type. In this field, jojoba oil the best and most recommended one. It abounds in squalane, that is a component of human sebum. After applying the oil to the face or scalp, it balances sebum secretion in both cases: excessive and in low seborrhea.