Does a hyaluronic acid-based serum hydrate more intensively than a moisturizer? What does the skin need hyaluronic acid for? We answer the questions together with Nanoil, manufacturer of Hyaluronic Acid 2% Face Serum.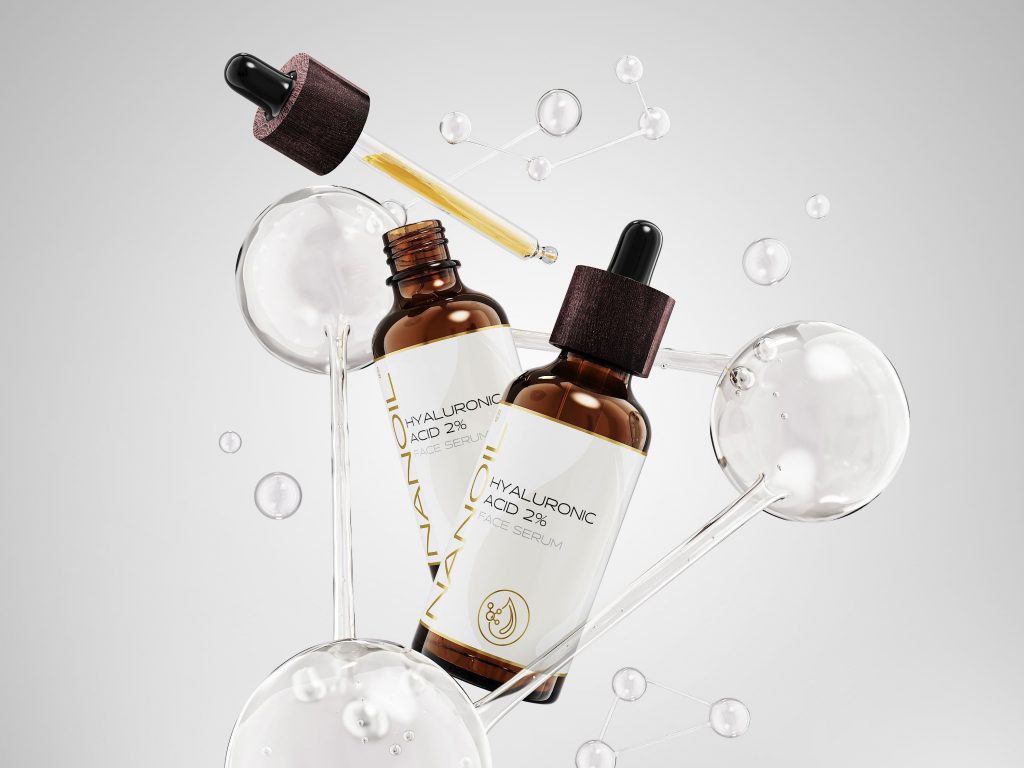 We all know that the skin needs water but few of us has knowledge about the most effective ways of hydrating the skin deeply and permanently.
That is why Nanoil is a brand that has decided to deliver fine-quality, effective cosmetics as well as education. You are about to discover 5 facts about Nanoil Hyaluronic Acid Face Serum as well as learn how to correctly moisturize your skin.
Nanoil Hyaluronic Acid 2% Face Serum
This is a skin-care new arrival. A uniquely lightweight, hydrating serum that effectively improves levels of moisture and restores youthness to skin. This serum is easy to use and perfectly fits in daily skin care. At the same time, it's the only hyaluronic acid serum that combines top quality of components with elegant design. It's a treat for fans of effective skin care and fancy cosmetics.
Ingredients: Aqua, Sodium Hyaluronate, Phenoxyethanol, Ethylhexylglycerin.
THINGS YOU STILL DON'T KNOW ABOUT MOISTURIZING YOUR SKIN
1. Hyaluronic acid is a humectant naturally occuring in human skin and unfortunately its level drops when we grow older.
Hydrating your skin with hyaluronic acid makes sense. It is one of numerous humectants (substances binding water and delivering it to the deep skin layers) yet the only one that is a natural ingredient in extracellular matrix. It keeps the skin hydrated as well as tight and bouncy. Sadly, the amount of hyaluronic acid in the skin is reduced when we age and the skin's ability to store water is lost. First face lines, dryness and feeling of tightness appear. Products that feature HA are able to help.
View this post on Instagram
2. Serum with hyaluronic acid provides twice as much hydration as a moisturizer containing HA or other humectant.
The choice of a hydrating product matters a lot. Moisturizers we use on a daily basis are way lower in nutrients than serums, therefore, hyaluronic acid serum has a better hydrating effect. Not only because the ingredients are highly concentrated so it delivers more substances with every single drop – the serum is also able to penetrate more deeply and moisturize more effectively so the improvement in skin's hydration is visible and permanent. You can experience that on your skin by using Nanoil Hyaluronic Acid Serum.
WHAT DO YOU KNOW ABOUT NANOIL HYALURONIC ACID FACE SERUM?
3. The best hyaluronic acid-infused serum is Nanoil Face Serum i.e. simple formula, fine ingredients.
Not every HA serum works the same and you must bear that in mind while shopping. You should invest in a tried and trusted product whose quality translates to effects reported by plenty of happy users. In the case of hydrating products, Nanoil HA Serum is a favorite – it is fully absorbed within a moment and delivers precious water into deep layers of skin. This is possible thanks to a minimalist formula composed of only four ingredients so you know the brand believes that top quality is more important than quantity. Sometimes less means more.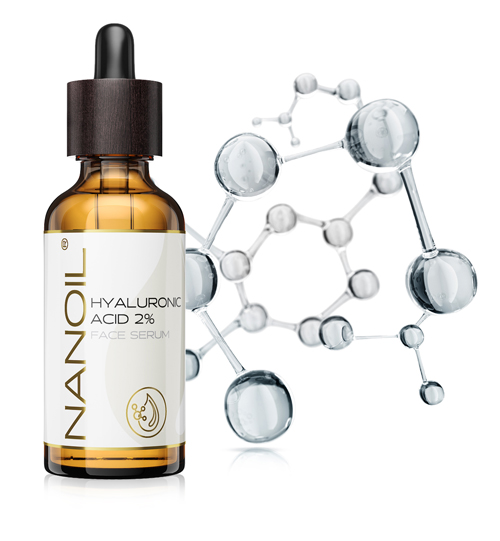 4. Not only does Nanoil Hyaluronic Acid Face Serum effectively hydrate but also provides full skin care.
If you decide on using a HA serum every day, choose a multi-purpose product. Nanoil Hyaluronic Acid Serum is one that doesn't only moisturize the skin. Regular application of Nanoil improves skin's hydration, smooths out, reduces irritations, speeds up healing and intensifies anti-acne treatment. It's a very effective antiaging serum that keeps the skin radiant, elastic and smooth. If you're scared of face lines, Nanoil hydrating serum is able to save you.
5. Hydrating the skin with Nanoil Hyaluronic Acid Serum is easy thanks to a light formula and convenient dropper.
We should highlight another feature of Nanoil Hyaluronic Acid Serum – it lasts very long. Thanks to a lightweight, concentrated formula you need a drop of the serum to hydrate the entire face skin. This means that one bottle works for several months of regular use. The use that is easy thanks to a dropper. You just pick a portion of the serum and massage it into clean face with your fingertips.