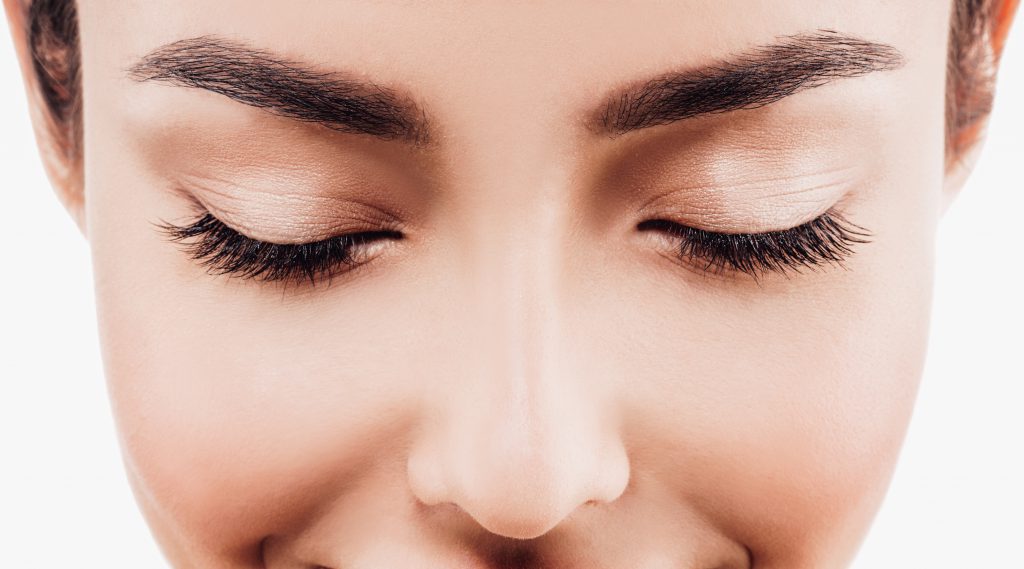 We all dream of perfect eyebrows, still most of the women are not satisfied with the shape they were gifted with. Is your eyebrows shape hardly the one you dream of? Thanks to those five gadgets for eyebrows that I have prepared for you today, you will get a fair chance of their improvement!
1. EYEBROWS SERUM
Perhaps you haven't realized that but eyebrows serum is always the one thing you should start with. It is the best product for women who have sparse, asymmetrical, or thin eyebrows. Eyebrows conditioner will improve their condition, protect them, and nourish while stimulating hair growth.
2. EYEBROWS PENCIL
Probably most of us are in possession of an eyebrow pencil. Thanks to it, the look becomes fresh, especially when you use a nude pencil in the inner eye corner and on the waterline. Such 'trick' will make your eye appear bigger.
Outline the eyebrow contour and pluck just the hairs that outside the line. This way eyebrows will be symmetrical and even.
3. EYEBROWS DYE
It's a long-lasting and waterproof product that ensures a natural and precise effect. If you have sparse and thin eyebrows, this cosmetic will fill all the deficits and gaps. You can literally draw every single hair!
4. EYEBROWS BRUSH
It's not easy to create a make-up so perfect that eyebrows could look natural. Having the right brush is the most important. It should be flexible, have perfect shape and size. Is your eyebrows brush the right type? Synthetic, flat, angled – this is the description of the perfect brush for eyebrows make-up. it is the most important to choose such that in now time or effort will help you draw a thin line.
5. EYEBROWS RAZOR
Its shape and size are similar for that of eyelash curler only that it has a razor at its end. In no time you will be able to trim the hair that stands out. It's a gadget you should consider getting.