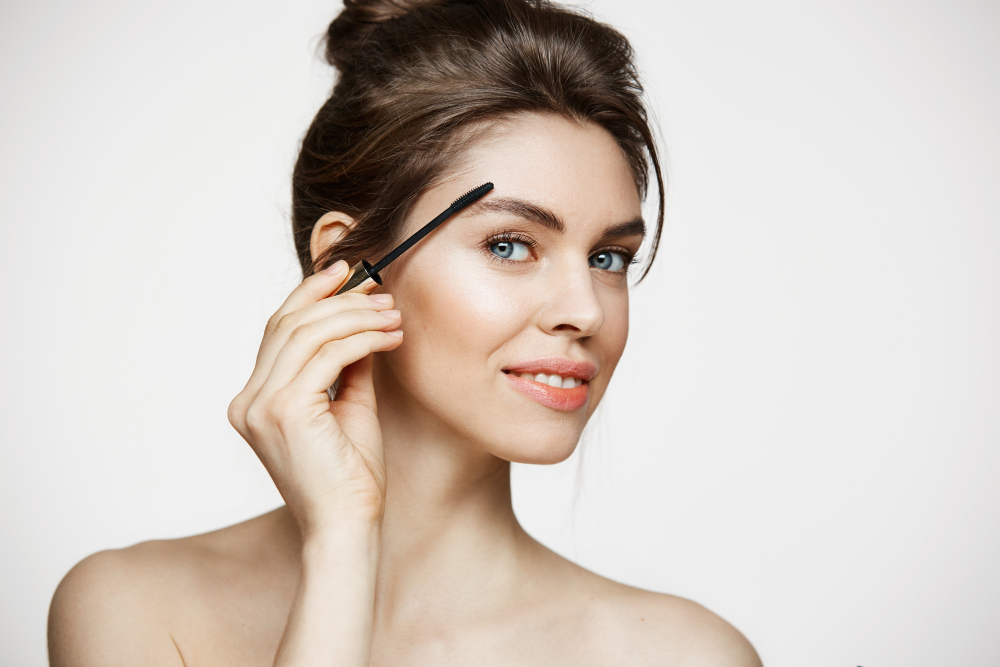 Brow mascaras are still trending! Eyebrow mascara is one of the most popular brow makeup products, whether your eyebrows are bold and distinct or thin and heavily plucked. We all like taking care of our eyebrows. A good brow mascara can save you a lot of time and effort while shaping and styling your arches. Which one is worth choosing? Get to know the best ones and choose your favorite!
What makes a good brow mascara?
How to find a good brow mascara? What features should it have? When choosing the best ones, first of all, we paid attention to:
SHADES – they should be as natural-looking as possible, resembling your real brow color.
CONSISTENCY – a good brow mascara should be neither too runny nor too thick to ensure it delivers a non-sticky finish and a nice brow definition.
DURABILITY – a good brow mascara lasts all day and doesn't run off, even in the pouring rain.
WAND – the key to perfect brow makeup is the perfect cone-shaped spoolie.
EFFECTS – the most important feature of a good brow mascara is, obviously, how it makes your eyebrows look!
Brow mascaras – top 5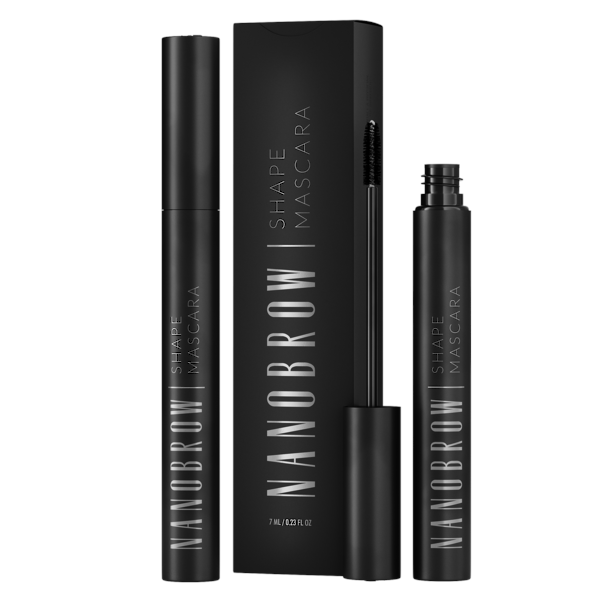 1. NANOBROW SHAPE MASCARA – THE BEST CHOICE!
Learn more www.nanobrow.us
This brow mascara delivers the best and most long-wear effects and comes in three beautiful, natural-looking shades that perfectly highlight your natural brow color. This brow mascara is superbly pigmented, and the convenient and perfectly refined spoolie reaches and coats every brow hair evenly without staining the skin. Nanobrow Shape Mascara not only shapes and adds color to the brows but also gently thickens them and adds definition.
Choose it if you want to shape, add color, and emphasize your arches, and you expect the highest quality and precision from your beauty products.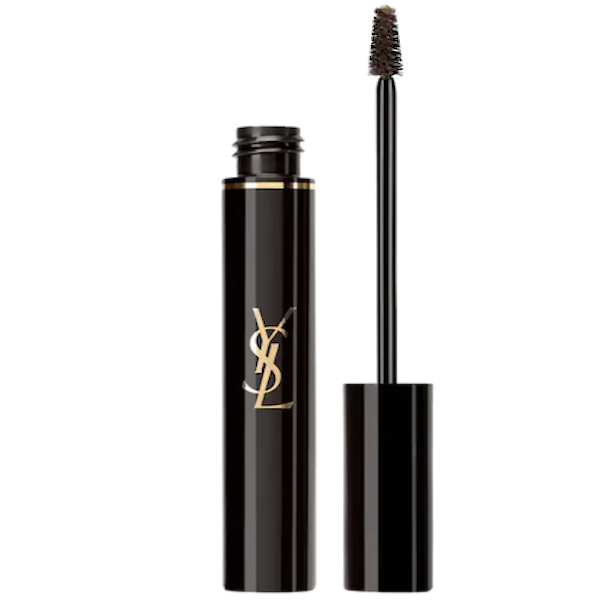 2. YVES SAINT LAURENT COUTURE BROW MASCARA
It is worth mentioning that this brow mascara was created by Lloyd Simmonds, a well-known makeup artist. The YSL brow mascara was created specifically for fashion shows: it was supposed to deliver a 45-hour hold to models' brows. The cone-shaped spoolie shapes and enhances the brows, delivering a natural yet bold finish. The downside is, unfortunately, that there are only two shades to choose from, so it might be hard to find one to perfectly match your features. The formula of this mascara is also unusual: the gel holds the brows in place while the semi-matte pigments deliver a glowy finish.
Choose it if you value an ultra-strong hold and a slightly shimmery 3D finish.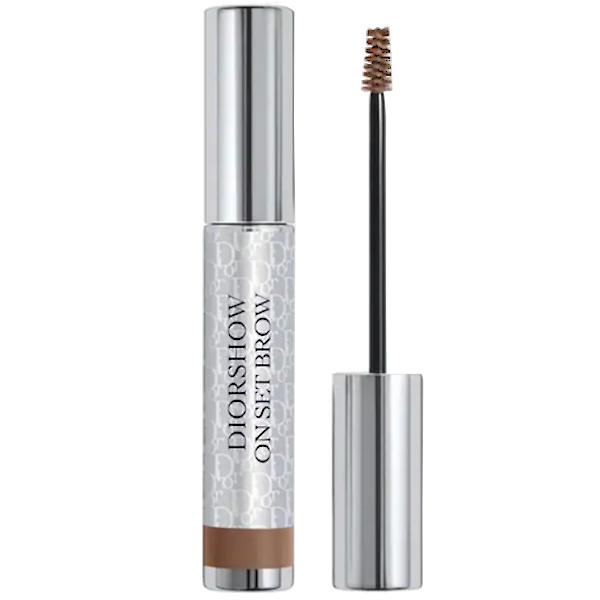 3. DIOR DIORSHOW ON SET BROW MASCARA
3. DIOR DIORSHOW ON SET BROW MASCARA
Our top picks wouldn't be complete without the renowned Dior brow mascara. It's not for every budget but delivers fabulous effects in your brow makeup. It comes in three refined shades, designed to match different brow colors. It's also worth mentioning that Diorshow On Set Brow is made of 90% ingredients of natural origin, and its waterproof formula provides 24-hour flawless makeup. Interestingly, this brow mascara is also enriched with microfibers to add ultimate volume to your brows.
Choose it if you want to achieve long-wear makeup and a bold and voluminous finish.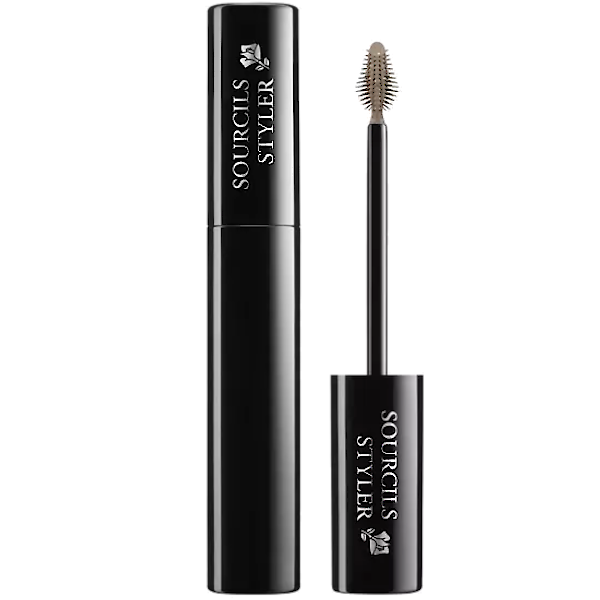 4. LANCOME SOURCILS STYLER BROW MASCARA
Another highly-rated eyebrow mascara despite being hard to find and having a rather high price tag. Lancome brow mascara visually thickens brows, adds intense color, and keeps them in check thanks to its refined formula. The producer assures the mascara is very easy to apply and its consistency makes it very easy to coat all brow hairs evenly. The effects last up to 14 hours following application. The specially designed spoolie adapts quite well to the eyebrows and reaches even the thinnest brow hairs. Lancôme Sourcils Styler brow mascara is only available in 2 shades.
Choose it if you value good quality products and like to try out extraordinary cosmetics, like this mascara – equipped with a unique spoolie of an unusual shape.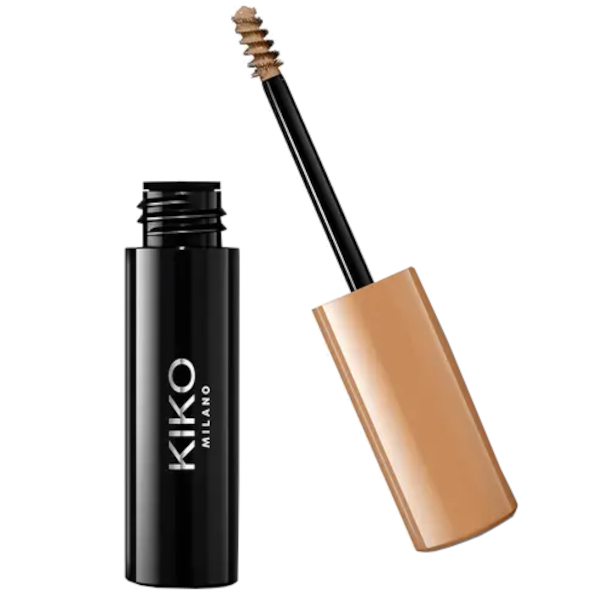 5. KIKO MAKE UP MILANO EYEBROW MASCARA
5. KIKO MAKE UP MILANO EYEBROW MASCARA
Kiko Make Up Milano brow mascara features a rather unusual gel consistency. It is valued for not only shaping the brows but also conditioning them, as it contains panthenol, which improves their appearance and protects and moisturizes them. This is another brow mascara containing special fibers that fill in the brows and leave them looking thicker and more defined. The mascara comes in 6 shades. Some consider this a huge advantage, while others think that the more shades are available, the harder it gets to find one to match your features, as the shades are very similar to each other.
Choose it if you like the brushed-up effect with added color and a strong hold.