Creating more volume on hair is a pretty challenging task, especially if the strands you're working on are either fine or heavy. Realizing that most styling products strip hair off volume makes us resign from using them in the first place. So what's the recipe for full-looking hairdos? Luckily, there is one product designed to cope with this thorny problem, and its name is Nanoil Hair Volume Enhancer. With this lightweight and nutrient-rich mist, you will easily create a perfectly-looking style in no time!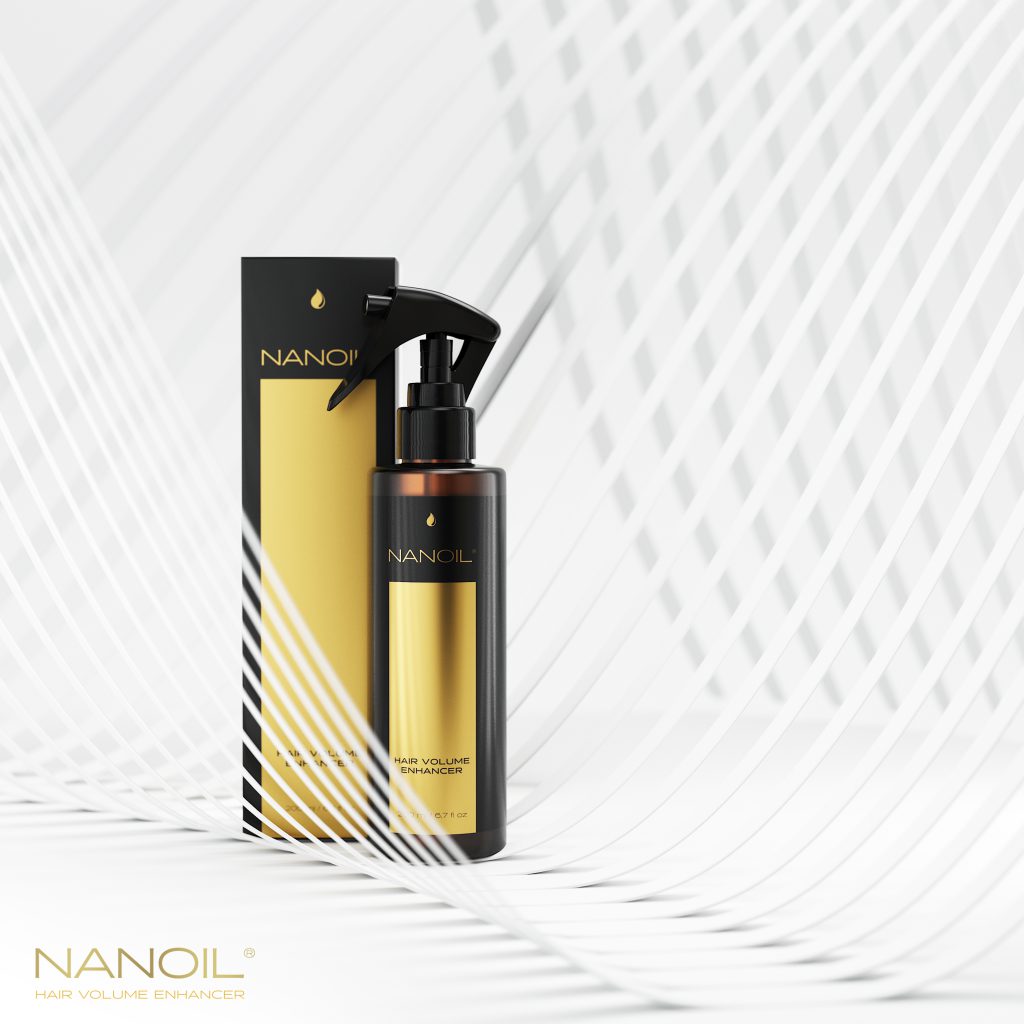 Getting volume into the hair
Volume-deprived hair doesn't make us look good. Often it's flat and droopy, looks as if it was dirty and—to make the matter even worse—it refuses to hold a style. Is there an easy way to get more volume in the hair and look fabulous?
First and foremost, refrain from using heavy products that weigh your hair down even more. That's why resigning from rich hair masks would be a way to go. Naturally, it doesn't mean that you should cut down on all hair masks because that would actually have terrible consequences. Instead, reach for lightweight masks formulated with argan oil or algae. Secondly, cream shampoos aren't for you either. Why? Because right after shampooing they make your strands heavier. How does it happen? Generally speaking, they create build-up around the shafts that weighs hair down. Thirdly, try not to touch your tresses throughout the day because this also makes it harder for hair to remain full-looking. Finally, reach for a volume enhancer prior to styling. What should you do that and what is a volume enhancer?
What is a volume enhancer for hair?
This is a cosmetic designed to restore fullness to the hair. Applied before styling, a volume enhancer fluffs hair up. The issue is to find a product that delivers this effect without sticking strands together. Luckily, we managed to locate a volume booster that creates naturally-looking results, and its name is Nanoil Hair Volume Enhancer. When applied to the roots, it lifts them up eliminating the problem of a flat and lifeless hairdo. Now, with just a few sprays, you can easily bring out the fullness your hair needs.
Who is Nanoil Hair Volume Enhancer made for & how should you use it?
The good news is that Nanoil Hair Volume Enhancer suits all hair types—without exceptions. It gives volume to normal, fine, heavy, color-treated, long and short hair. This advanced styling spray lifts hair up, creating voluminous blowouts within seconds. No backcombing needed.
Having a form of an invisible mist, volume booster by Nanoil works on the roots. This is how you can transform lifeless and limp strands into fabulous styles that add more charm to your everyday look. All you have to do is spray the hair with Nanoil Hair Volume Enhancer before blow drying, and start doing hair as always.
Ingredients that make hair look its best
Nanoil spray equals wow-volume and nourishment for your hair. It's enriched with three nutrients that give you desired look by improving your hair's condition. What are they? The first one is keratin. It's task is to reverse damage. The second constituent is panthenol that leaves hair smoother and softer. The third ingredient is wheat proteins and they are responsible for strengthening hair, even if over-processed.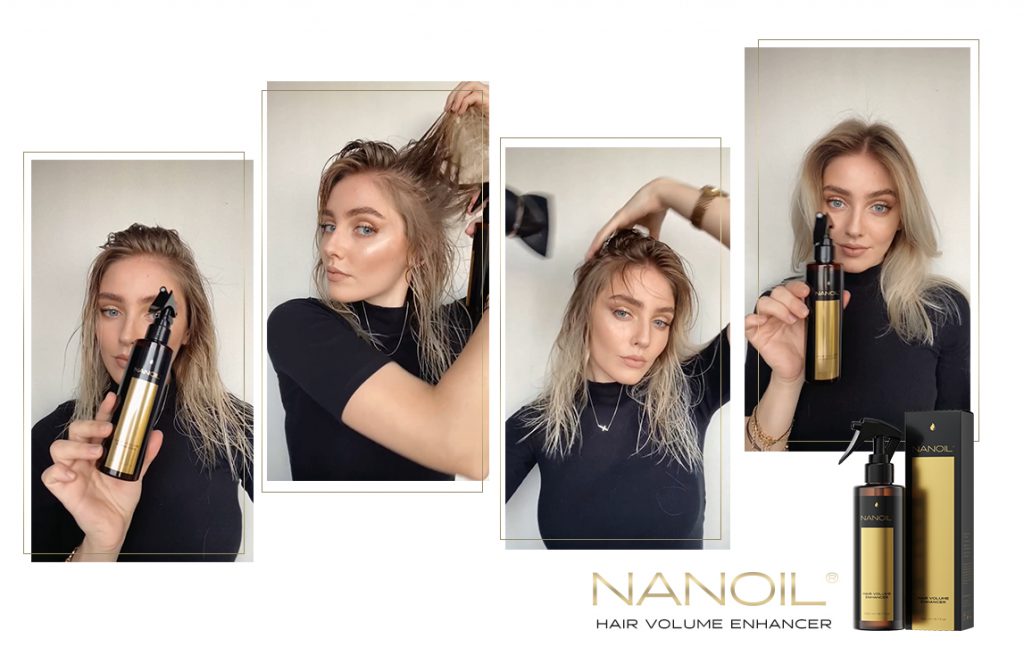 The blend of nutrients makes Nanoil Hair Volume Enhancer perfectly able to deal with a few issues at the same time. What are this product's benefits for hair? Nanoil Hair Volume Enhancer:
is formulated with top-performing ingredients
contains nutrients that promote better-looking hair
adds spectacular volume to hair
creates naturally-looking and lasting effects
doesn't clump hair together
prevents frizz and static
lasts long
offers good value for money
If you want to learn more about the benefits of using Nanoil Hair Volume Enhancer prior styling, visit nanoil.us.