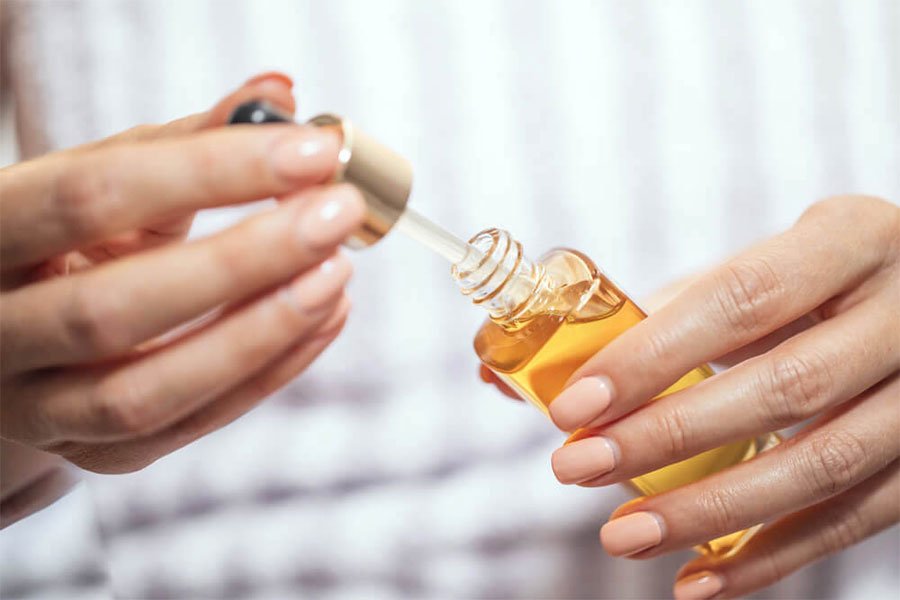 Redness and spider veins are two characteristic features of couperose skin. Obviously, the list is much longer, sometimes it seems to be almost endless. Delicate and thin, couperose skin often develops a reaction to external factors which don't bother other skin types at all.
To help couperose skin look flawless, it needs to be given the right treatments and care products. That's why it's suggested picking only the cosmetics targeting spider veins and redness that are at the same time gentle to the reactive skin.
In this article, we present you a ranking of the top face serums designed for couperose skin. These cosmetics receive many positive reviews all over the world. We checked them for you and selected one that – in our opinion – is the best deal.
Is my skin couperose?
Sometimes we aren't sure what type our skin is. It gets even more confusing as we age. Why so? Because the older we get, the highest possibility is of our skin changing its type. The way we treat our skin on a daily basis, the treatments we use, the food we eat – this all also affects the skin.
Obviously, each skin type has its characteristic features, so does couperose skin. Which signs sent by your body should you match with couperose skin?
high sensitivity to external factors (e.g. sunlight, rapid temperature changes, spicy foods)
appearance of vascular lesions (aka spider veins)
appearance of redness
prickling and burning sensation
Interestingly, the majority of face serums included in this ranking, despite being made for couperose skin and redness, also work for dry, sensitive and mature complexions.
Is it worth spending money on a face serum?
Recent surveys show that consumers rarely reach for face serums. Cleansing gel and face cream are considered as compulsory elements of beauty routine that most consumers can't imagine their lives without. Serum, however, is often treated like an unnecessary expense. And that's a pity because face serum is the only care product that penetrates skin to improve its condition from within. When it comes to application, there is no fixed part of the day that you need to use to get the best results. This means that you can introduce the serum to the morning and/or evening beauty routine.
Now, when it's clear why face serum should be an essential element of skin routine, let's move on to choosing the most suitable for you.
Which face serum for couperose skin and redness should you pick?
The sad truth is that there aren't many serums for couperose skin that don't trigger irritation. Luckily, there are a few brands that managed to bring out amazing products that instead of causing some adverse reactions, deliver stunning results. What are the products?
For this ranking, we have combed through dozens of face serums for couperose skin. To pick the best ones, we analyzed their INCIs to eliminate the products that are formulated with unwanted ingredients such as alcohols. We also looked for plant-derived extracts, which is really important in couperose skin care. Some of the ingredients we looked for are: horse chestnut extract, vitamin C and glycerin.
Availability, size and price are other three aspects we took into consideration while doing our research.
TOP 4 best face serums for couperose skin and redness
Number 1: Nanoil, Anti-Redness Face Serum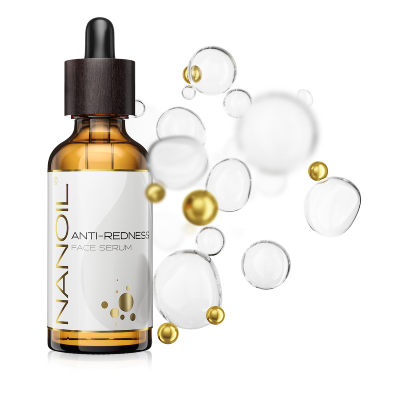 Nanoil face serum appears to be the top-chosen product that deals with the problems typical of couperose skin. When asked about the pluses, the consumers mention the quick effects, whereas the skin specialists point out the formula. Indeed, the list of ingredients is short, which we find as a huge plus too – the product is free from alcohols, silicones and unwanted preservatives. Four plant extracts (linden tree, cypress cones, chestnut bark, punarnava root) are in charge of improving the appearance of skin, making it also healthier and more resistant to irritants. The main benefit of Nanoil Anti-Redness Face Serum is the reinforcement of blood vessels. This has a direct impact on reducing the problem of vascular lesions. Additionally, the serum erases pigmentation pots, leaving skin even-toned. Lastly, skin becomes moisturized, nourished and protected from premature ageing. The results are delivered fast.
Nanoil face serum for couperose skin is a budget-friendly cosmetic. It comes in a 50-millilitre bottle, which means that it lasts long. Nanoil Anti-Redness Face Serum is a 100% vegan product.
More information + instructions for use on nanoil.us
Number 2: OLEHENRIKSEN Truth Serum, Collagen Boosted with True-C Complex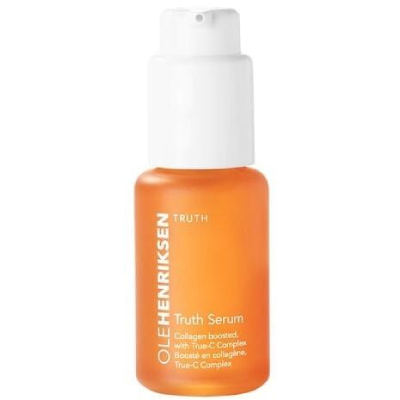 This product belongs to the orange skin-brightening series from OLEHENRIKSEN. The best thing about this serum is its formula that includes a vitamin C derivative, orange extracts, collagen and even hyaluronic acid. Users point out that Truth Serum brings instant relief. Skin feels hydrated too. The more the serum is used, the brighter the redness and other discoloration get. Owing to the antioxidant content, this product leaves skin firm and delays ageing. Since it doesn't create any oily residues, OLEHENRIKSEN Truth Serum, Collagen Boosted with True-C Complex can be worn under makeup. Most users like the fresh invigorating aroma of oranges. Gel texture doesn't seem to be favored by the testers.
Olehenriksen serum is sold in a 30-ml plastic bottle with a pump dispenser. Sadly the price per packaging is pretty high. There are also some problems with availability.
Number 3: Caudalie, Vinoperfect Radiance Serum Complexion Correcting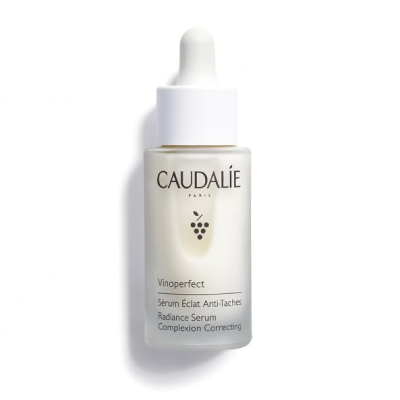 This French brand – Caudalie – informs on their website that their serum suits even the most demanding complexions, which includes the couperose one too. It's main task is to brighten all discoloration no matter their cause, even the skin tone and add a healthy glow to the complexion. The formula contains viniferine which is a substance obtained from grape juice. Interestingly, viniferine can be found only in Caudalie products. While talking about the composition, Vinoperfect Radiance Serum Complexion Correcting contains 98% naturally-derived components. Other good news is that the packaging – the glass bottle and the plastic cap – are made of recyclable materials. The funny thing is that the aroma seems to be the biggest bone of contention between the users: some love it, whereas the others literally hate it.
Even though Caudalie Vinoperfect Radiance Serum Complexion Correcting has only 30 millilitres, it lasts pretty long. To get the desired results, it must be applied regularly for a longer period of time.
Number 4: Origins, Mega-Mushroom Serum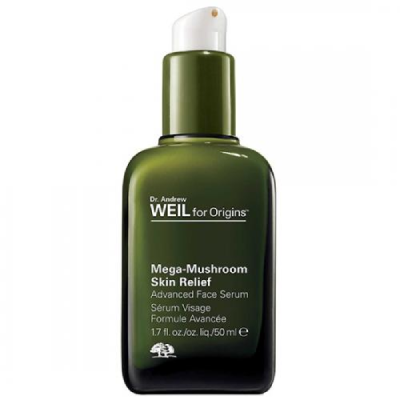 Here's another face serum made from impressive ingredients. First and foremost, you won't find any SLS-s or mineral oils in the bottle. Instead you get honey, beeswax, seaberry and reishi mushrooms. The last ingredient seems to be the most interesting one. It turns out that it's an antioxidant, so it delays ageing. Apart from that, it also maintains hydration in the skin. The list of ingredients is longer because Origins Mega-Mushroom Serum is also full of plant-based oils. Sadly, the INCI list is pretty long and contains a few aroma compounds which increases the risk of irritation. When used on a regular basis, the serum leaves skin brighter and even-toned, moisturized and smoother.
Origins serum is the only product from Mega-Mushroom series aiming at relieving irritation. It's a vegan product available in 3 sizes: 30, 50 and 100 ml.