Ghasel Maltese Honey Body Cream is a high-quality skin care product produced in Malta. It's a cosmetic rich in the world's sweetest honey – Maltese honey. A unique combination contains vitamins and minerals essential for the proper functioning of your skin.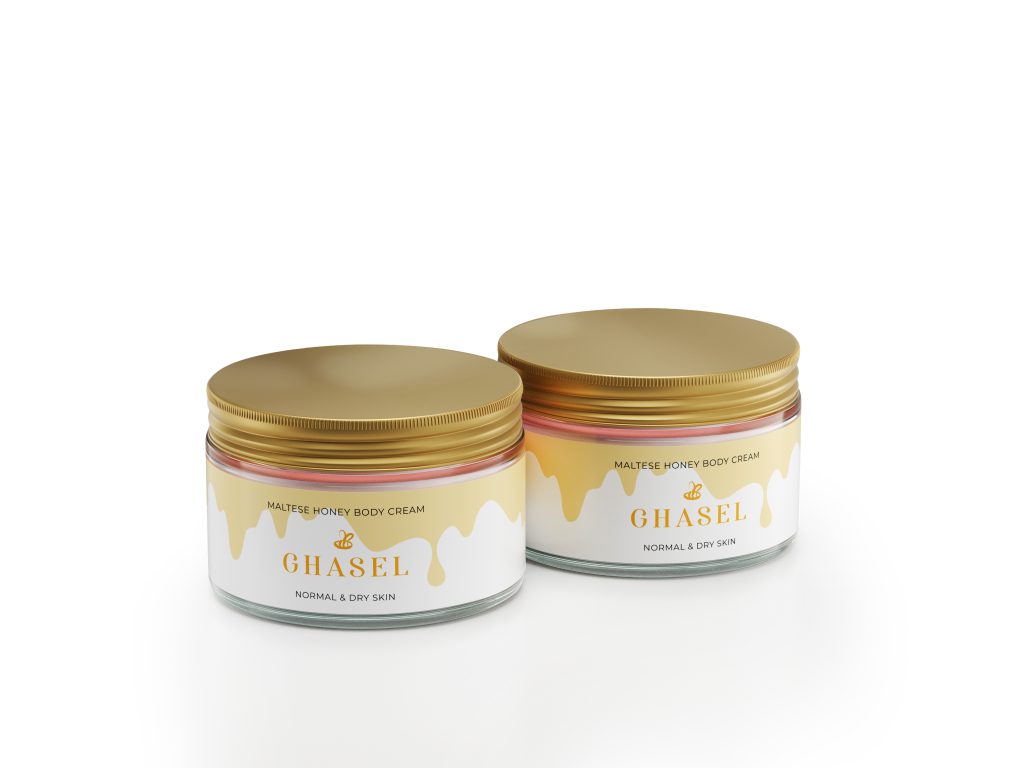 Enzymes and natural oils strengthen blood vessels, neutralize free radicals and inhibit skin aging. This honey cream will soothe your senses, relax you, and improve your mood.
It's been proven that Maltese honey is not only a great hydrating ingredient, but also combats free radicals effectively. It's a good source of micro- and macro-elements that provide plentiful nourishing components.
Ghasel Maltese Honey Body Cream – opt for beauty
Intensive body care with the Ghasel cream is a guarantee of maximum comfort of use and a subtle, sweet, relaxing fragrance.
✓ Maltese honey
A unique ingredient that is the reason why the cream is so hydrating. It provides hydration 24/7 and with each day of use, it enhances the skin's defence capabilities, ensuring deep hydration, mood improvement and a relaxing session for the body and the mind.
✓ Shea butter
Its unmatched caring properties are recognized by many cosmetic companies. It's a natural emollient that prevents water escape, smooths out wrinkles and furrows, protecting the skin from free radicals. It also contains a number of valuable for the skin vitamins and mineral.
✓ Plant extracts
They have a toning and cleansing effect, soothe irritation and accelerate wound healing. Moreover, they slow down skin aging, protecting it from oxidative stress. The skin attains a beautiful, healthy color.
✓ Marshmallow plant extract
Its anti-inflammatory properties regenerate damaged, cracked skin that lacks moisture. It has an anti-oxidating effect, effectively combating free radicals. It regulates the sebaceous glands, leaving the skin smooth and pleasant to the touch.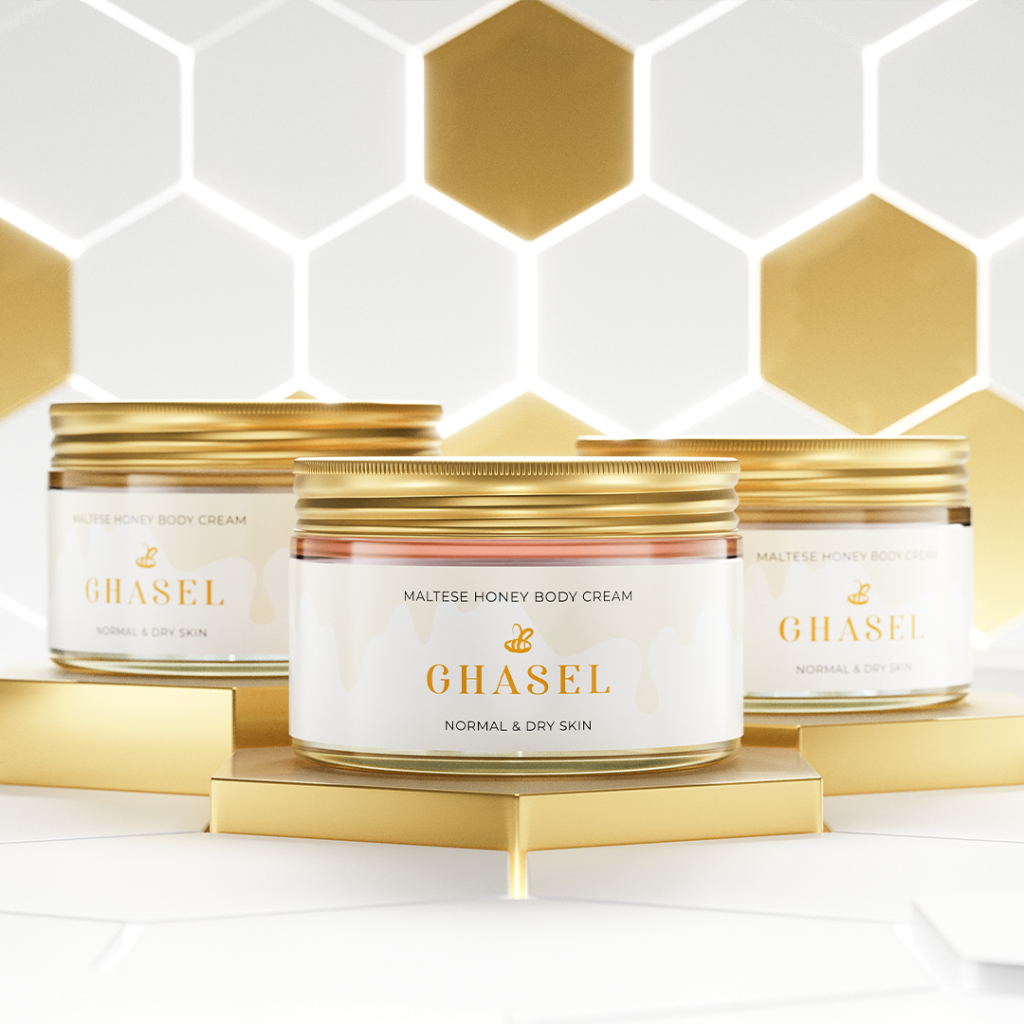 Free from GMOs, silicones and parabens
Ghasel Maltese Body Cream is a skin care product which doesn't contain any harmful substances. It's absorbed by the skin really quickly without leaving a greasy layer. The body is less prone to form wrinkles, furrows or imperfections.
Are you struggling with stretch marks, orange peel and flabby skin? Applying this honey product on the skin every day will solve your problems and improve your skin condition!
Ghasel Maltese Honey Body Cream takes excellent care of your skin. Use it in the morning and in the evening – you will see results in no time! Pleasantly soft, firm and smooth body combined with a lovely, soothing scent are the reason this hydrating cream is such a steal.
For more information about Ghasel products, go to the website ghasel.mt