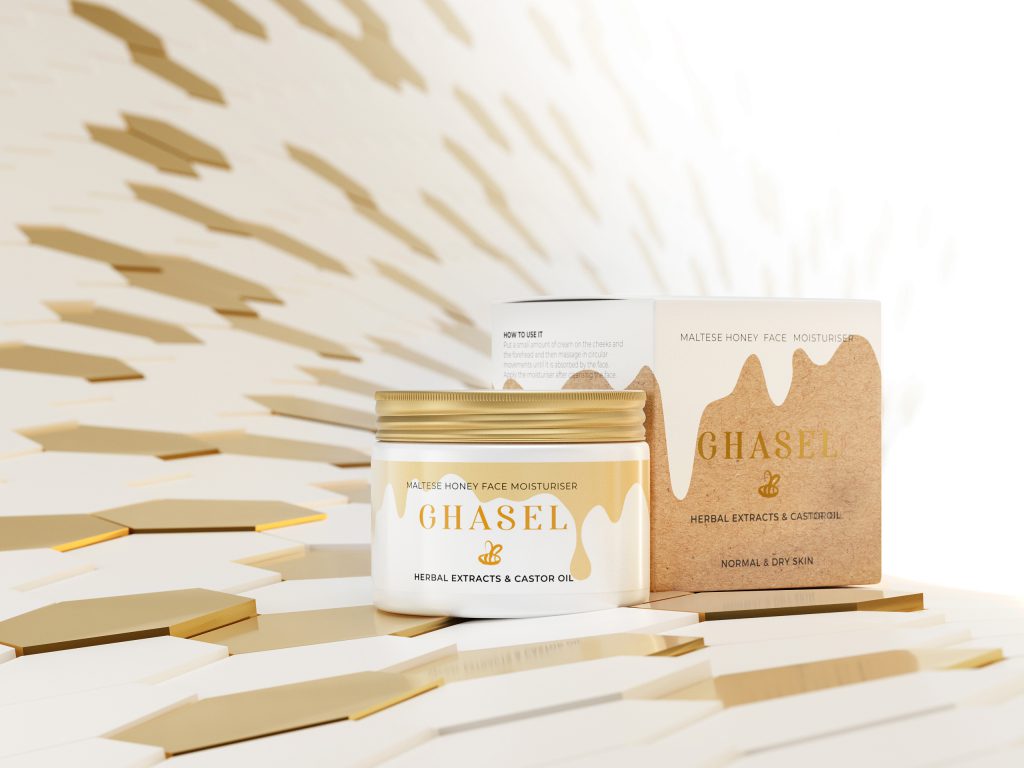 One Moisturiser For All Skin Needs? Discover GHASEL Skin Care!
Top-quality ingredients, great results and pleasant application – this is what the unique GHASEL Face Moisturiser with Maltese honey is all about. Discover a beauty product that can revolutionise your daily skin care routine!
Ghasel Maltese Honey Face Moisturizer – the way to pampered skin
Would you like to finally achieve perfectly conditioned skin? Do you dream of flawless skin? Want to reduce dryness and moisturise your skin properly, delivering smoothness and delaying skin aging? Is your bathroom cabinet crammed with jars and bottles full of products that don't work? Did you know all you need for perfect skin is a good moisturising face cream with a great formula and free of controversial ingredients that can harm your skin? GHASEL Honey Face Moisturiser is an excellent face cream that has gained popularity all over the world. Discover the sweetest skin care created under the hot Maltese sun, from the world's finest apiaries!
The perfect day and night moisturiser
This moisturiser provides excellent results, has a great formula and easy application. All you need is one product to condition your skin during your morning and evening skin care routine.
GHASEL Face Moisturiser – good formula, free of preservatives, parabens, GMOs and silicones
What else can you love this unique honey face cream for? Apart from great ingredients, you should know it is free of harmful substances. Instead, it contains:
Wyświetl ten post na Instagramie
Maltese honey: its strong moisturizing action and a range of vitamins and bio-elements make it unique for skin care. It smooths the skin and delivers a youthful and radiant appearance. It is suitable for dry, normal, problematic or mature skin. It improves skin suppleness and elasticity. It is great for combating wrinkles!
Shea butter: has anti-aging and rejuvenating properties. Fans of natural skin care claim it smooths fine wrinkles and prevents new ones. It leaves the skin feeling soft and smooth.
Caffeine: it delivers energy and vitality to even severely tired skin!
Castor oil: has protective and antibacterial properties and prevents moisture loss. It's important for the skin regeneration process.
Vitamin B6: is a powerful antioxidant that efficiently smooths the skin.
Vitamin E: tocopherol, a well-known and appreciated vitamin of youth, indispensable in preventing skin aging. It also neutralizes the harmful effects of free radicals.
Green tea extract: has regenerative, moisturising, antioxidant and soothing properties.
Sage extract: a source of tannins, organic acids, carotene, resinous compounds and vitamins (vitamin A, vitamin C, B vitamins) and minerals (calcium, magnesium, potassium, sodium, zinc, iron). It strongly revitalizes, minimises pores, has purifying and toning properties and prevents blackheads and blemishes.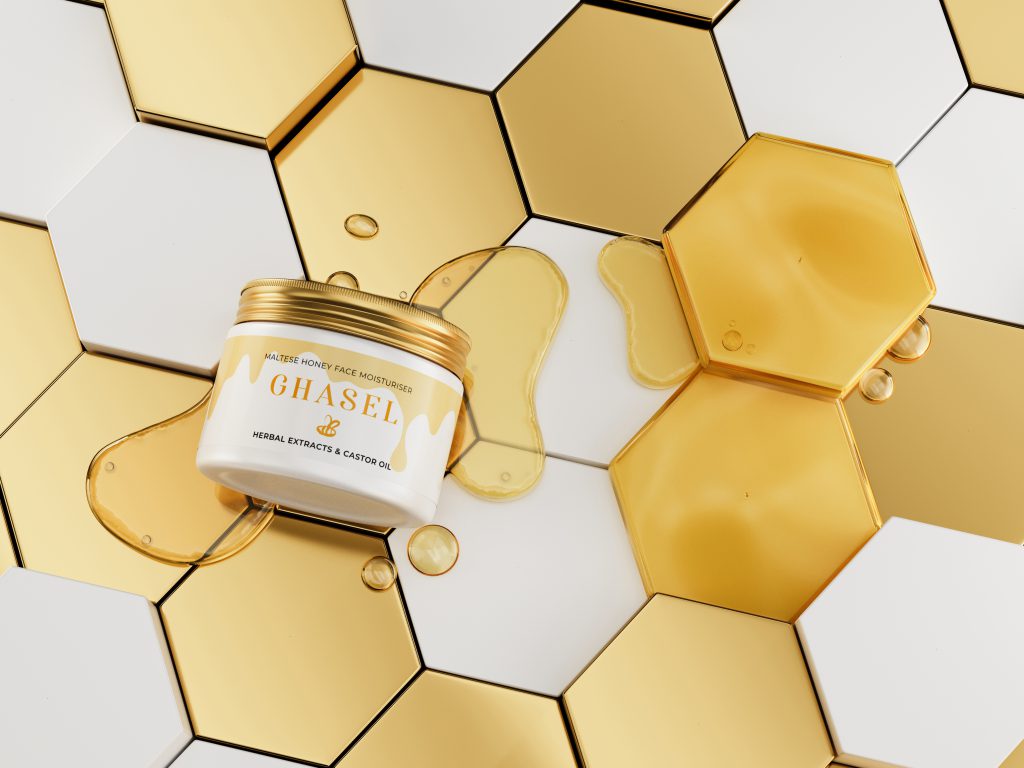 The combination of excellent ingredients lets Ghasel face moisturiser:
PERFECTLY MOISTURISE THE SKIN
EFFECTIVELY PREVENT TEWL
PROTECT THE SKIN FROM DAMAGE AND IRRITATION
STRONGLY NOURISH THE SKIN
STRENGTHENS THE SKIN'S DEFENCE 
For more info, go to: www.ghasel.mt.
---