Are you searching for a brow gel providing super hold? Choose Nanobrow Lamination Gel – your brows will keep perfectly shaped all day!
Eyebrow gel Nanobrow is growing in popularity and getting more and more fans every day, and we're not surprised at all because it manages to tame the most unruly eyebrows, keeping them flawless for 24 hours! It brings out their natural shape, perfectly separates and styles them.
Effect of Nanobrow Lamination Gel
This exceptional brow gel is available in four colors (including clear). You will give your brows a spectacular shape quickly. They will be both defined and natural-looking. 
Brow styling gel Nanobrow has a comfortable, silicone brush which ideally separates and shapes the eyebrows so they look neat and polished for many hours. Thanks to delivering flexible hold and precision, the gel accentuates the eyes and deepens their color.
The long-wear and extremely precision gel is rich in castor oil which strengthens, nourishes, thickens and slightly darkens the hairs, protecting them at the same time. The specially-devised pigments let you achieve desired effects with a few brushstrokes.
Nanobrow Lamination Gel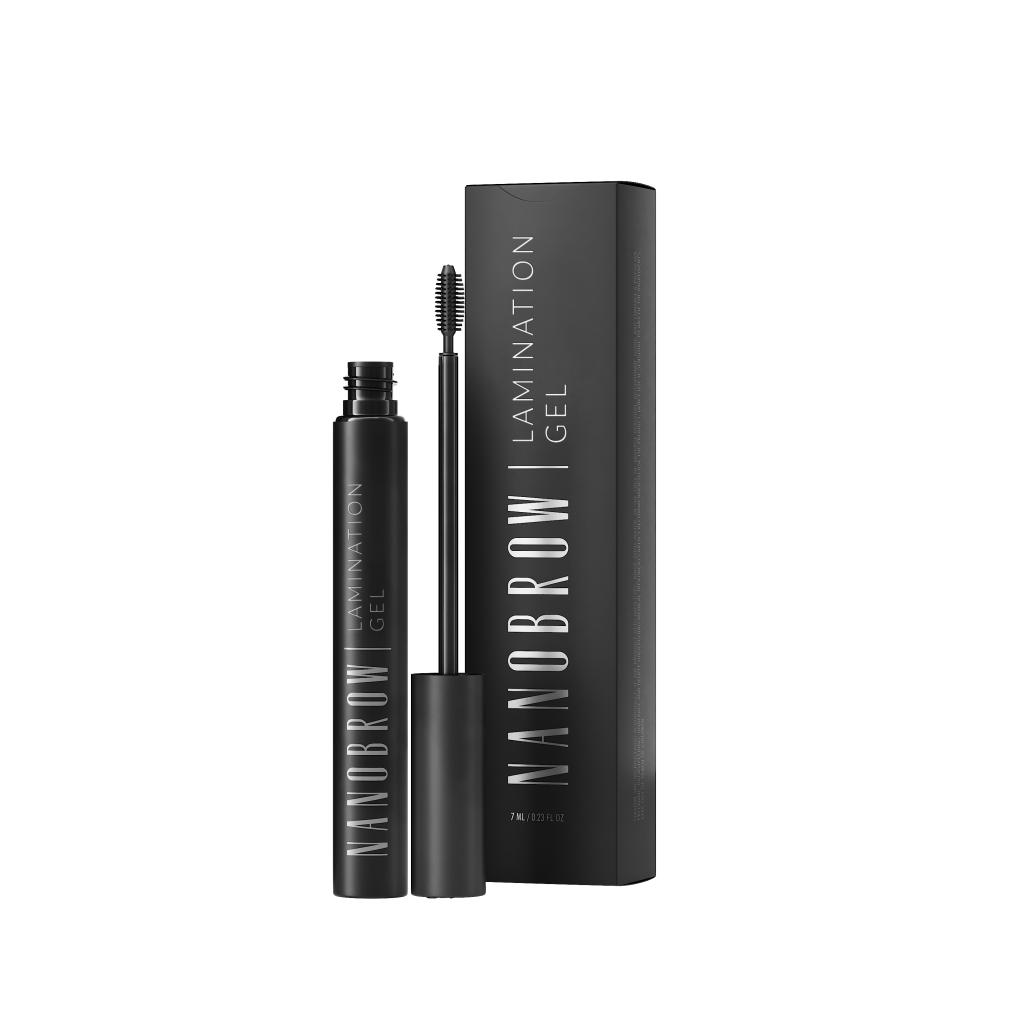 It's available in shades:
Choose the brow gel by Nanobrow!
Perfect when used alone or on filled-in brows for hold. Do you want to add more definition? Go for products from Nanobrow! A foolproof pomade, pencil or soap. Choose the one you feel like! Eyebrow gel mascara for brow styling Nanobrow will be the ideal finishing touch for fleek brows.
Shape your eyebrows just the way you like without any effort! This styling and coloring formula will show you how to become a brow artist. Perfectly shaped, dream eyebrows every day – no touch-ups.
The precise, silicone brush reaches the shortest and thinnest brows to beautify them without clumps. It tames the arches leaving them looking fabulous. No matter if your brows are thick or sparse – Nanobrow Lamination Gel will be your fave brow artist.
 

 

Wyświetl ten post na Instagramie

 
Trust thousands glowing reviews
Shoppers across the world love Nanobrow Lamination Gel. It's also popular among brow professionals who want the highest precision. 
Nanobrow Lamination Gel:
eyebrow gel mascara for brow styling

is easy to use
produces wow effects
keeps brows perfectly arched and defined all day
leaves brow looking laminated for 24 hours
no need for touch-ups
rich in castor oil
strengthens, moisturizes and nourishes the brows

eyebrow gel has

a precision, ergonomic applicator
works great for thick and thin brows
comes in a fancy tube
has extremely light texture
doesn't build up on brows
receives glowing reviews
With this game-changing gel you will apply flawless brow make-up every day. It's very simple! You just dab some gel on make-up-free or filled-in brows. Feel like heavier make-up? Brush the hair in the opposite direction than they grow, then comb them into the direction of growth. Amazing dimension is guaranteed!
Go for the products from the Nanobrow line – made by brow experts. Using them, you can master different techniques and always have brows on fleek. If you choose Nanobrow, you can be sure you get high quality and specially-selected components.
Beautify and nourish your brows with Nanobrow!