Keratin is the most important building block of hair making it healthy and strong. When the level of keratin diminishes, hair starts looking worse and worse, suffers from damage, breaks off, splits, and the external layer gets porous. As a result, hair loses shine and looks dull. Don't let your hair be like that! Enhance it using good products. Keep it strong by constantly delivering keratin in a good mask. Do you know which keratin hair mask works best? You don't need to struggle finding it. Check our ranking.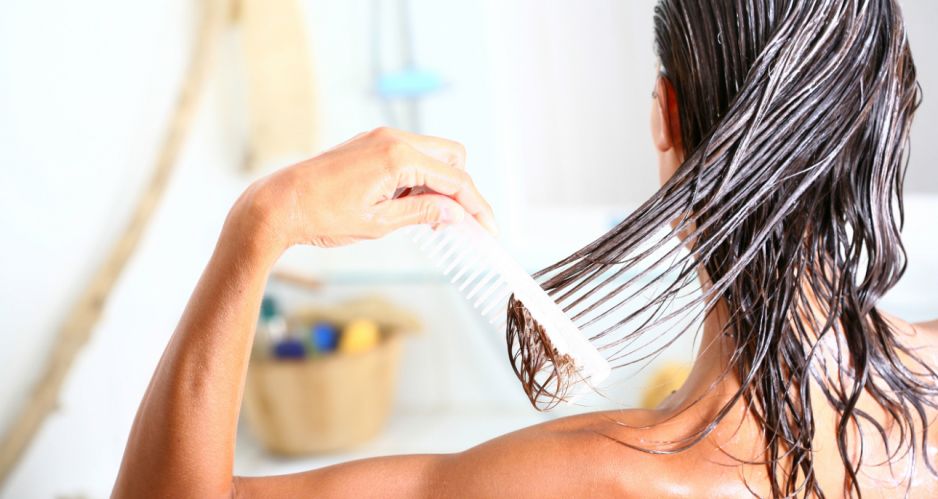 Why does the level of keratin in hair diminish?
Keratin level usually drops because of unsuitable haircare products, not treating the hair right (mechanical damage through pulling, tugging, rubbing), chemical processing, coloring, bleaching, etc.
At the same time, the condition of hair may get worse because of unhealthy diet, stressful life, medication or weather conditions. Naturally, the biggest enemy of hair is heat styling, blow-drying (using hot airflow), and products containing harmful ingredients. All of the factors cause the deficiency of keratin, which quickly makes hair break and look worse.
Why is keratin essential to hair?
We already said that insufficient amounts of keratin worsen the condition and appearance of hair. Because hair is built of keratin, it needs it to be healthy, resilient and lovely-looking. The sufficient amount of keratin also means smoothness because the external cuticle layer has no porous gaps.
Keratin is a protein which is essential to both hair and nails. It builds the external and internal layers of hair because it's both in the cortex and cuticle. It's produced in hair follicles. It makes the hair healthy and resilient, as well as abounds in amino acids which ensure the proper growth of hair (glycine, alanine, cysteine).
How to replenish keratin in hair?
You need to add some kreatin-based product to your haircare arsenal. This is the only effective way to mend damaged hair shafts. Keratin molecules fill in porous gaps and smooth out the external cuticle layer. The best carrier for keratin is a hair mask because you leave it in the hair long enough to allow it to work and repair the shaft.
How to choose the best hair mask?
You don't need to browse through all beauty blogs and spend hours on comparing tons of products. We've done it for you! We analyzed the ingredients, effects, reviews, etc, so that you can easily pick the best keratin hair mask. We present top products that really bring benefits for hair. Find out which mask should be incorporated into your haircare routine. Read our ranking and get the best keratin hair mask.
Where to buy a good keratin hair mask?
Salons offer lots of professional hair masks but they are expensive because of high margin. To avoid paying too much, check if a product you like has an official webpage because you can count on the best price and discounts when buying from the producer.
THE BEST KERATIN HAIR MASK: ROUND-UP OF TOP PRODUCTS
NANOIL KERATIN HAIR MASK 300 ml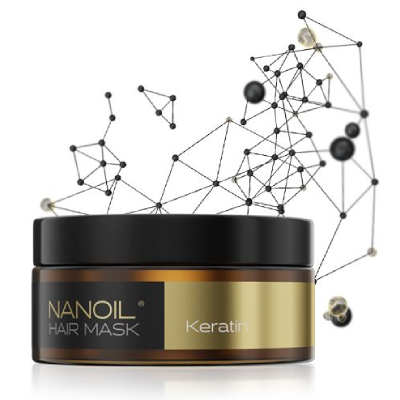 The best hair mask is based on high-quality keratin and enriched with panthenol: another essential ingredient to keep hair lovely and healthy. The reviewers say they finally found a mask which really works and has a fair price for the top quality and wonderful effect. Nanoil Mask doesn't only reconstruct the hair but also reinforces the hair shaft, improving the texture, and making the hair smoother, softer, and more glossy. It all happens with just one application! Nanoil gives us a chance to do a salon-quality treatment at home. A recipe for stunning hair by Nanoil? Use the mask once a week and let it sit for 20 minutes to get resilient, healthy tresses that stun.
Nanoil webpage: www.nanoil.us
KEUNE CARE KERATIN SMOOTH MASK 500 ml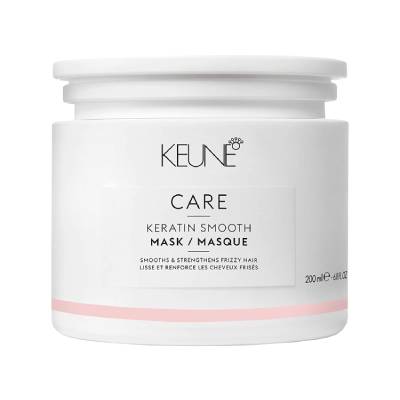 This pricey mask has a smoothing effect and is suitable for fine or normal hair which tends to get frizzy. It has a moisturizing effect too. Apart from keratin, the mask contains provitamin B5 and shea butter, de-frizzes and holds back static flyaways. The Keune Care Mask additionally protects against extreme temperatures. The product is left in the hair for only two minutes… Is it enough to fix damage?
PHYTO PHYTOKÉRATINE EXTRÊME EXCEPTIONAL MASK 200 ml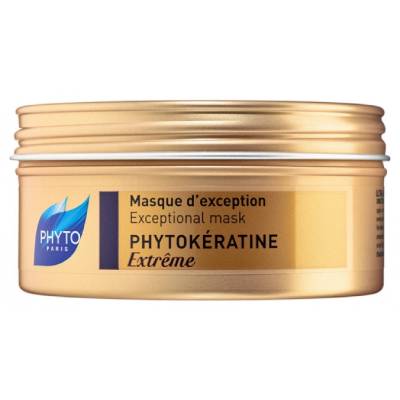 The Keratin mask by Phyto has a high price and comes in a small packaging but it definitely enhances weak hair and has some fans. It suits dull, dry and fine hair, has a creamy texture and is easy to use. The mask contains plant-derived keratin made from 18 amino acids which imitate real keratin. The mask is enriched with rare sapote butter which works similarly to shea butter, and baobab oil which keeps hair hydrated.
GLOBAL KERATIN DEEP CONDITIONER 200 ml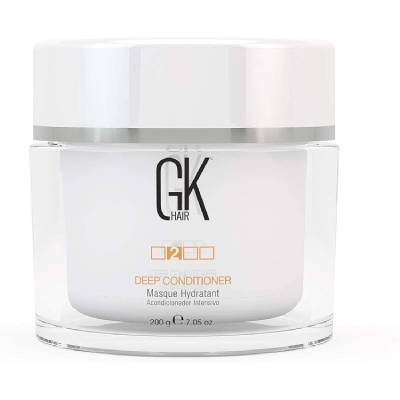 Another effective hair-conditioning product is small-sized and, unfortunately, very pricey, which scares many people away. Does it pay off to get an expensive product which is used up fast? The Global Keratin mask is based on a specially-devised blend of vitamins and peptides. It is designed for hair which has lost shine and gone weak. Keratin and Juvexin Complex nourish and make hair resistant to damage.
SAPHIRA KERATIN MINERAL MUD 250 ml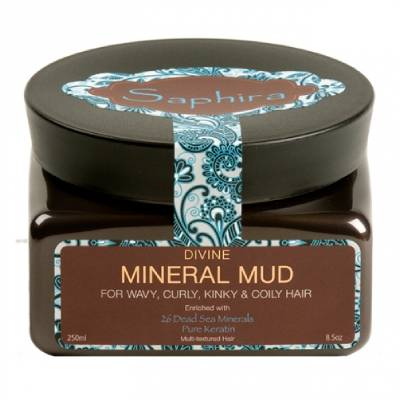 A small size, quite high price but pretty good effect on hair. The Saphira mask is a quite noteworthy hair mask. Naturally, keratin is the ingredient that we look for and it can be found in this product but it isn't the main component. Minerals (26 of them!) from the Dead Sea play the key role in the mask which nourishes, maintains sufficient level of moisture in hair, and has a strengthening effect.
LANZA KERATIN HEALING OIL INTENSIVE HAIR MASQUE 210 ml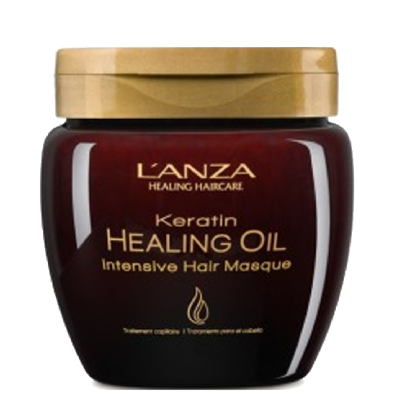 L'Anza Keratin Healing Oil is another pricey and small-sized product. Still, it does bring benefits for hair. It gives a healthy shine fast and enhances any type of hair, especially damaged, dry, stiff strands. The exceptional ingredients make the L'Anza Keratin Healing Oil stand out. Apart from keratin, it contains abyssinian oil, coffee seed oil, acai oil and babassu seed oil. The formula is perfect for rough, unruly or dull hair. The oils protect against damage and de-frizz the hair while proteins rebuild damaged hair layers.